Bring Everything: BYOD's Evolution In Higher Education
Support for all stripes of mobile devices -- a new Bring Your Own Everything credo -- is now a must on college campuses, in the name of productivity and safety.
When I installed our first wireless network 10 years ago, there were all of 93 devices on it -- not at any one time mind you, but cumulatively, over a semester. We in networking services were happy to see those devices to justify our investment, but at that time the wireless network was regarded as a luxury. Today, we don't just expect wireless connectivity, we depend on it.
The term BYOD is a natural evolution of wireless connectivity. Ten years ago, BYOD would have referred to laptops and the occasional PDA. Today, those PDAs have been replaced by smartphones and tablets. But higher education has gone so far beyond BYOD that we use a new acronym -- BYOE: Bring Your Own Everything.
When I look at my network access controller (NAC), I see students and employees using PCs, Macs, smartphones, and tablets, all running different operating systems. These devices -- averaging 2.7 per person -- place heavy demands on our networks. We steer students toward the wired network where possible to mitigate many of the problems with connecting and general support, but this isn't a complete solution. Mobile devices don't want to be tethered to an Ethernet jack.
[Read how education IT pros handle change: 5 Higher Education CIOs: InformationWeek's Chiefs Of The Year.]

All these devices' dependence on wireless networking causes headaches. The traditional issues one would expect from the wireless medium -- signal strength, density of radios, channel and frequency usage -- become even more complicated in a BYOE environment.
Of course, higher education is not just a 9-to-5 workplace. We have over 2,000 students living on our campuses eight months out of the year, which extends the need for support to classrooms, meeting rooms, cafeterias, living spaces, and even the outdoors.
Looking at the NAC again, I see AppleTV (just the mere mention of Bonjour turns more of what hair I have left grey), GoogleTV, ChromeCast, Roku, wireless printers, game consoles, and smart TVs. Most of these are not formally supported, but they are not prohibited, either. In fact, as long as you aren't connecting a server (e.g DHCP) or router to the network, it's allowed and we'll provide some level of support.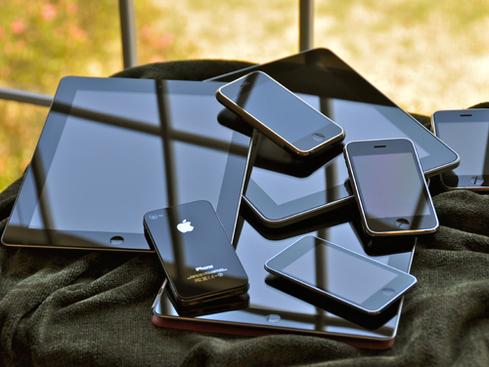 But before you think this is simply a student and faculty issue, the Wild West of WiFi extends everywhere: door lock controllers, scoreboards, exercise equipment, energy management systems. Stability is giving way to convenience and cost throughout.
I frequently say that if wireless networking weren't so convenient, none of us would use it. All the complications -- ranging from noise in the air to overused spectrum space to the aesthetics of where to hang an access point -- contribute to the wireless headache.
But BYOE isn't just about convenience or productivity. It's become a life-safety issue. Mobile devices are now our primary mechanism to communicate with students and employees during an emergency. For instance, schools across the country use text messaging to contact students and parents for closures or delayed openings.
Unfortunately, we also rely on mobile devices for situations that have become all too common these days; in September 2013 we found ourselves in lockdown following a stabbing on campus. Although our mobile phones had no reception, the WiFi sent students and employees updates via email and text message (iMessage or Google Hangout).
Embracing mobility and BYOE sometimes means complicating the support structure or the network, but in the end it also means comfort, productivity, and safety. That makes all our efforts worth it.
I'll be speaking in detail about BYOE and higher education at Interop Las Vegas. My session will cover WLAN design tweaks and provisioning challenges and share practical techniques for managing phones, tablets, projects, and just about anything else you can think of.
Register now for Interop Las Vegas. Use the code SMBLOG to get $200 off the current price of Total Access and Conference Passes.
Brian Helman designed and implemented his first production network in 1986. Over his 25+ year career he has contributed, designed, implemented, and managed networks and datacenters for Suffolk County, N.Y., Adelphi University, Northeastern University, Salem State University, ... View Full Bio
We welcome your comments on this topic on our social media channels, or
[contact us directly]
with questions about the site.