Q&A: Andy Caddy, CIO, Virgin Active
Caddy shares his thoughts on how CIOs can stay relevant in today's IT climate.
Ten years ago, CIOs concerned themselves with things like mainframes. They were masters of their domain, and their domain was IT infrastructure. However, in the immortal words of Dylan, the times they are a-changin'.
Despite technology playing a leading role in most organisations now, much of the power has been shifted away from IT and directly into the hands of the end users.
This shift requires a whole new skill set and an entirely new way of thinking from the CIO. As technology touches each part of the business, the CIO must have a comprehensive understanding of the business as a whole. They are still masters of their domain, but their domain is no longer IT; it is the entire organisation.
[To hear more on this topic, register for your free tickets to Interop London.]
InformationWeek caught up with Andy Caddy, CIO of Virgin Active and former CTO of EasyJet ahead of his talk at Interop London to find out how IT leaders can avoid becoming "Chiefly Irrelevant Officers."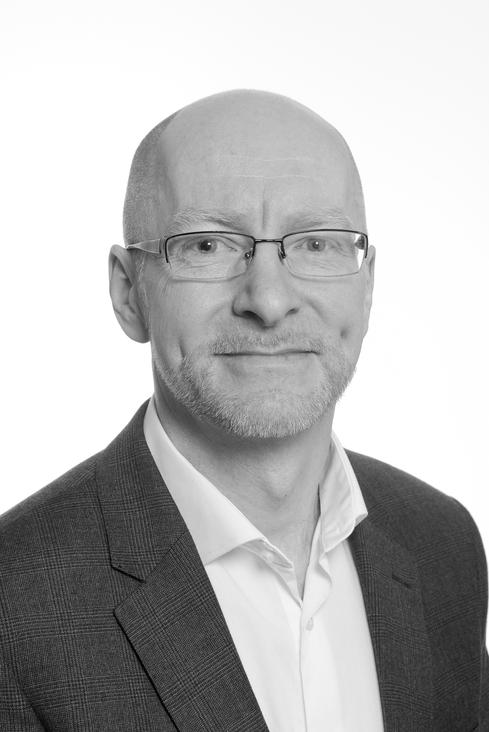 InformationWeek: At Interop London, you'll be discussing the evolving role of CIOs and IT leaders. Can you start by explaining some of the changes in the IT industry that have led to this need for evolution?
Andy Caddy: What we see now, and particularly at this moment, is a change in the dynamic of what an IT leader has been doing, driven by the things that we all know about -- the move to the cloud, the mobility of the worker, and the availability of Software-as-a-Service organisations. Because if we look back at the 90s -- when IT was a power base of complex contracts with technical solutions that needed a leader who could understand that and operate a highly technical workforce-- an IT director or CIO was needed in that capacity. Through the '80s and '90s, there were people who did that, and for good reason.
But as we moved into this century, from 2005 onward really, what we've seen -- once the Internet settled down -- is a completely different landscape that needs different sets of people. It was immature to begin with, but in the last five years it has really matured as a market so that the requirement to be the lord and master of large data centres and large capital expenditure on huge amounts of technical [infrastructure] is no longer there; it's there, but in a smaller and smaller niche in the industry.
Today's 30-year-old middle manager won't have known that period when you had large data centres and huge infrastructure teams and great big contracts teams who looked after all of that. Actually, as they progress in their careers and become digital leaders, they will have a very different skillset from the people of the past.
Right now is the most difficult period because you've got people who've arrived at this point in their careers, having been entrenched in that history but now are facing different problems that they've got to adjust to.
IW: So now we're at these crossroads. How does the "old-school" CIO embrace these changes in order to become a business enabler?
AC: The number one thing is that they've got to recognise the situation they are in. The first path to enlightenment is to know who you are. So I think understanding how their world has changed and embracing the change because I see too many IT directors clinging onto the old world. Those guys will briefly, like a dying star, have their moment, but then they will fizzle very quickly. They are important, and then suddenly they're not important at all. If they haven't changed, then they will become completely irrelevant.
The guys that are doing it well are the guys who are working with their product people or their marketing teams and really understanding how technology enables those businesses. Becoming business change leaders is a much more important side of IT because there is no one in an organisation more than IT that sees change across a company. The real key, or the key advantage for a good IT department, a good CIO, is they should be the people who understand how change impacts the entire organisation, because more often than not, that's done with technology.
So they need to embrace change management and business change and become more commercially focused. They will happen to use the technology that they know and love, but the emphasis will be less about the boxes and wires and more about the impact of the change.
IW: Tell us about Virgin Active's journey from an IT perspective and how the health and fitness industry at large has ridden this wave into the new world of IT.
AC: Virgin Active is the largest international health club in the world, and yet it faces the same problem as every other health club. Essentially, the problem in the health club world is retaining people, keeping people on a subscription model to keep them in a healthy lifestyle. Ten years ago, you would buy a 2,000 square metre box, fill it with equipment, and charge people access to get into the box -- and that's really as sophisticated as it got.
The market is changing; we're seeing disruption and challenge from the Internet, from mobile, from apps, and also from low-cost providers. So, much like my airline days when I was one of the low-cost providers, I now am the legacy incumbent being challenged by low-cost people.
What we see now is a massive opportunity to really engage people in their health, fitness, and lifestyle journey, using technology to enhance it.
I've got access to 1,500 of some of the most expert people in the world on fitness and nutrition. How do I get that information out to a 1 and a half million member base? Well, I have to really come up with engaging digital tools to make that happen and change the emphasis of what we're doing there to make sure that we don't just buy a new piece of kit or launch a new Zumba class. We're actually thinking about how does that piece together a segmented member journey?
The journey for Virgin Active is full of opportunity. Wearables are a great example of how we can help people change their lifestyle by using something close to them that's engaging. Our opportunity is to leverage our brand and our size and be really, really super-relevant to people. If we do that, we'll be among some of the first people cracking that nut.
Interop, the flagship event of London Technology Week, takes place at ExCeL London June 16 to 18 2015. Find out more here.
Sean McGrath is a freelance IT writer, researcher, and journalist. He has written for PC Pro, the BBC, and TechWeekEurope, and has produced content for a range of private organizations. Although he holds a first class degree in investigative journalism, his dreams of being a ... View Full Bio
We welcome your comments on this topic on our social media channels, or
[contact us directly]
with questions about the site.