6 Machine Learning, AI, Analytics Trends To Watch
Big data and analytics are set for a big 2016, as more devices and types of software are connected and exchange information. Here are some considerations for businesses as they look to maximize the value of all this data.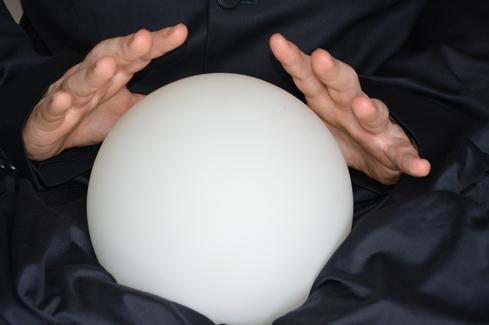 2015 was a strong one for big data and analytics, and the trend will continue in 2016 with a few twists. Like 2015, organizations will continue to scramble for talent while universities adjust their curriculums to help produce that talent. Also expect to see more hardware and software innovations that change the ways in which organizations leverage data.
On the hardware side, we'll see more Internet of Things (IoT) devices providing added levels of intelligence across industries. On the software side, we'll see more sophisticated, yet easier-to-use, analytics platforms and solutions designed to fuel business competitiveness.
The ability to leverage even more information will enable organizations to optimize more efficiencies in the value chain as well as between those organizations and their various constituents. With the added insights will come security and privacy concerns that must be addressed.
As we saw in 2015, our ability to innovate often outpaces our ability to govern the responsible use of those innovations, which is attracting the scrutiny of the Federal Trade Commission and the White House. The Internet Society also released a white paper that discusses the issues and challenges that result from a more connected world that includes the IoT.
[ Here's how to use Twitter to follow the big data and analytics thought leaders. ]
Despite all the technological progress that's enabled big data and is enabling the "Internet of Everything," what we call "advanced analytics" today is likely rudimentary by future standards. We are still in the early stages of machine-aided intelligence as evidenced by everyday situations, including poorly targeted marketing campaigns, irrelevant loyalty program offers, and off-base product recommendations -- even from industry leaders who continue to push the envelope of what's possible.
Such glitches, though mildly annoying, translate to lost revenue, which means there's still a lot of room for innovation. Venture capitalists know that and are making aggressive investments in startups focused on artificial intelligence, machine learning, and big data.
As organizations strive to become more data-driven in 2016, they will need to carefully balance people, processes, and technologies. Here's what to watch for as 2016 unfolds.
Lisa Morgan is a freelance writer who covers big data and BI for InformationWeek. She has contributed articles, reports, and other types of content to various publications and sites ranging from SD Times to the Economist Intelligent Unit. Frequent areas of coverage include ... View Full Bio
We welcome your comments on this topic on our social media channels, or
[contact us directly]
with questions about the site.