Amazon's Latest IoT Play Is Dash Replacement Service
Amazon unveils its Dash Replenishment Service, where devices and appliances will automatically order more supplies. The company aims to capture a slice of the Internet of Things industry, which is expected to rise to $453 billion by 2020, according to a newly released study.
Amazon launched its Dash Replenishment Service on Tuesday, in a move to capture a piece of the growing Internet of Things (IoT) market that is expected to grow into a $453 billion industry by 2020.
The ecommerce giant unveiled a list of third-party IoT devices that will be connecting to its Dash Replenishment Service over the course of this month. For example, starting Tuesday, Brother has some IoT printers that will automatically ping Amazon with a request to ship more ink when levels get low. Later this month Gmate's SMART Blood Glucose Meter will automatically reorder additional testing strips and lancets from Amazon when supplies get low. GE's Smart Dispense enabled washers will do likewise when detergent levels drop.
"With Amazon Dash Replenishment, we want to make customers' lives even easier so they won't run out of items like laundry detergent, pet food or printer ink again," Daniel Rausch, Amazon devices director, said in a statement. "Customers simply activate Dash Replenishment when they are setting up their connected device and then rely on Amazon to automatically deliver those everyday essentials."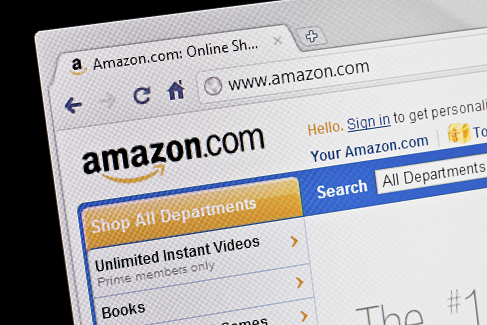 In some cases, customers need to sign up for the Dash Replenishment Service on the device maker's website, as in the case of Brother, while in other situations users rely on an associated app to set the level that triggers reordering.
Amazon also announced it ended its limited private beta of the Dash Replenishment Service and the APIs are now broadly available to third-party developers and device makers that have products that can connect to the Internet directly or through proxy servers.
The ecommerce giant is tapping into an industry that is expected to rise sharply over the next five years. Revenue from IoT platforms, hardware, and software is expected to jump to $453 billion in 2020 from $330 billion in 2015, according to a Research and Markets report released Tuesday.
[Read IoT Raises New Legal Challenges for Business.]
The bulk of the revenue last year came from IoT software by way of APIs, applications, controlling systems, and security solutions -- which racked up $197 billion, according to the report. IoT software is expected to continue to provide substantial growth for the market through 2020.
With Amazon's move to leverage IoT as a means to sell more of the goods on its ecommerce site, it wouldn't be surprising to see large brick-and-mortar retail companies like Walmart and Target announcing similar services for consumers. One question for manufacturers is whether consumers will have multiple choices of which retailer they could select from an IoT enabled product to reorder their supplies.
Dawn Kawamoto is an Associate Editor for Dark Reading, where she covers cybersecurity news and trends. She is an award-winning journalist who has written and edited technology, management, leadership, career, finance, and innovation stories for such publications as CNET's ... View Full Bio
We welcome your comments on this topic on our social media channels, or
[contact us directly]
with questions about the site.