Google Hires Ex-Motorola Chief To Head New Hardware Division
Google is looking to bring together its diverse array of hardware products, which includes its Glass wearable headgear and TV streaming stick Chromecast, under a newly created division.
Google has hired former Motorola Mobility President Rick Osterloh as its new senior vice president of hardware, as the company creates a unified hardware group to bring its vast array of devices, from its TV streaming device Chromecast to its Glass wearable headgear, under one roof.
For Osterloh, it is a return to Google, which previously owned Motorola Mobility before its sale to Lenovo in 2014. Osterloh left Lenovo last month amid a board reorganization.
"Rick Osterloh has joined Google as SVP and will be overseeing a new team, unifying many of our hardware efforts from across the company," a Google spokeswoman told InformationWeek.
Osterloh's new team, according to the spokeswoman, will be responsible for such products as Glass, Chromecast, and Chromecast for Audio. The consumer hardware will include such things as Pixel C and Chromebook Pixel, wireless home router OnHub, and hardware lab ATAP, which houses Project Ara and other experiments.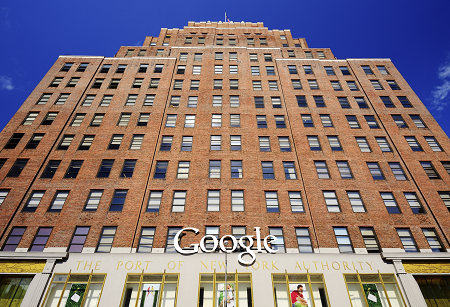 With Osterloh's hiring, Google is not only planning to bring together a raft of devices, but also create a group of products under the heading of "living room," according to a Re/code report. The move to consolidate its offerings under a hardware division runs counter to the strategy of Google parent Alphabet, which is keeping its companies independent as part of the goal to remain nimble and identify emerging technologies more quickly.
Google's creation of a hardware division follows the departure of one of its hardware executives, Regina Dugan, who jumped to rival Facebook as part of the social media giant's hardware push. As Google builds out its hardware division, it faces strong competition from the social media giant, which has tasked Dugan to create hardware products to connect the world.

Create a culture where technology advances truly empower your business. Attend the Leadership Track at Interop Las Vegas, May 2-6. Register now!
Chromecast and OnHub would make a good fit in the "living room" concept but, notes Re/code, the Internet of Things (IoT) home automation company Nest is an independent company under Alphabet. It's not yet known whether it will be shuttled to Google's hardware division.
It remains to be see what other areas of Google's hardware business will eventually migrate over to its new hardware division. Some projects Google has in the works that might fit include robots and solar-powered drones.

Dawn Kawamoto is an Associate Editor for Dark Reading, where she covers cybersecurity news and trends. She is an award-winning journalist who has written and edited technology, management, leadership, career, finance, and innovation stories for such publications as CNET's ... View Full Bio
We welcome your comments on this topic on our social media channels, or
[contact us directly]
with questions about the site.