Scalable IoT Deployments Gain Momentum, IDC Finds
Despite security and cost concerns, businesses and their IT teams are moving forward on practical deployments of internet of things technologies, according to a survey from IDC. The report reinforces other recent findings about IoT and what IT needs to know.
As the internet of things (IoT) continues its journey toward becoming a mature technology, companies and their IT departments continue to mull a number of crucial issues including costs, finding the right talent, and security. However, IDC finds that businesses are taking the next steps in creating a true IoT ecosystem a reality.
In its Global IoT Decision Maker Survey, which is in its third year, IDC researchers found that 31.4% of companies surveyed have launched an IoT project or deployment, with an emphasis on cloud computing, analytics, and security. An additional 43% said they are looking to deploy their projects in the next 12 months.
Businesses also appear to see future value in IoT, with 55% of respondents say they believe the technology will make them more competitive.
The IDC report is based on interviews with 4,500 enterprise IT and business decision-makers from more than 25 countries between July and August 2016. Those surveyed spanned a wide array of industries including manufacturing, retail, utilities, government, health, and finance.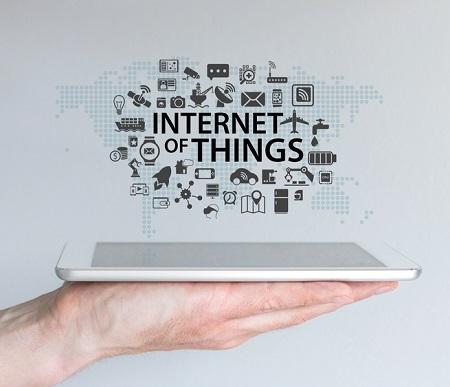 The numbers echo findings of other reports about IoT, and how the technology is viewed by IT departments and the businesses they support. In recent weeks, the MIT Sloan Management Review released its report on IoT that found companies that do more to share data with customers, as well as with other businesses -- including competitors -- are likely to see greater return on investment (ROI) from these projects.
The IDC and MIT Sloan reports also find that companies, and their IT departments, are struggling to recruit workers with the right skills set for future IoT projects. This new concern adds to other worries over security, privacy, data protection, and the overall cost of getting an IoT deployments off the ground.
"While security/privacy and upfront/ongoing costs are top concerns for decision makers, lack of internal skills is a new, top concern for organizations looking to deploy an IoT solution," according to the IDC report released Sept. 21.
However, when it comes to IoT, many of the respondents to the IDC survey found that most of these projects are for internal use only, and not part of a larger, external, customer-facing plan. Specifically, the IDC report found that most businesses are interested in improving productivity, reducing costs, and automating internal processes.
[Read more how IT can make sense of IoT data.]
The IDC report also finds that IT is not the only part of the business interested in IoT -- which can pose a problem as well as a solution. Specifically, IDC found that line-of-business executives are working with, and sometimes even ahead of, the CIO when it comes to IoT as they see more business value in the technology.
"Setting strategies, finding budgets, and supporting IoT solutions have contributed to an ongoing tussle between line of business executives (LOBs) and CIOs," according to a summary of the report by Vernon Turner, a senior vice president of Enterprise Systems and IDC Fellow for the Internet of Things.
"However, that race may be over, because in many cases LOBs are now both leading the discussions and either paying in full or sharing the costs of IoT initiatives with the CIOs."
Scott works with the editors and editorial directors of InformationWeek, Dark Reading, and Network Computing to help build audience engagement for all three publications. He also oversees editorial newsletters for InformationWeek and works as the day-to-day news editor for ... View Full Bio
We welcome your comments on this topic on our social media channels, or
[contact us directly]
with questions about the site.