iPhone SE, iPad Air Pro Expected At Apple's March 21 Event
Apple has a smaller iPhone, refreshed iPad, and loads of new software on deck for a media event scheduled for March 21. Here's what we know.
Apple is hosting members of the press at its headquarters in Cupertino, Calif., on March 21, in order to show off some new products. The company has new hardware and software prepared, and, as is often the case, much of it has been sussed out thanks to leaks and some solid guesswork.
Before the event concludes, Apple will show off the iPhone SE, the iPad Air Pro, new watch bands, and iOS 9.3 in all its glory. Here are the details you need to know.
iPhone
This device marks a return to the smaller form factor for Apple. The company scored big in 2014 when it introduced the iPhone 6 with a 4.7-inch screen and the 6 Plus with a 5.5-inch screen. Even so, not everyone likes giganto-phones, and the 6 and 6 Plus are expensive.
The defining characteristic of the new iPhone will be its size. The iPhone SE will feature a 4-inch screen and appearance similar to the iPhone 5 and iPhone 5S. It will include updated components. For example, the device is expected to contain the Apple A9 system-on-a-chip and NFC for Apple Pay. It's not clear what type of camera the SE will use, but it will capture either 8- or 12-megapixel images and support Apple's Live Photos. Don't expect to see 3D Touch.
Pricing is up in the air, but expected to be around the $450 to $500 mark. Storage capacities are believed to be 16GB and 64GB, with no 128GB option. Color offerings will fall in line with Apple's current lineup.
iPad
The iPad Air Pro is the other major piece of hardware expected from Apple. This device will see features taken from the larger iPad Pro and installed on Apple's 9.7-inch slate. For example, the device is widely believed to adopt support for the Apple Pencil for stylus input. The chassis will be altered somewhat to accommodate stereo speakers similar to the iPad Pro, but it's up in the air whether or not the revised tablet will include Apple's Smart Connector for compatibility with keyboards and other accessories.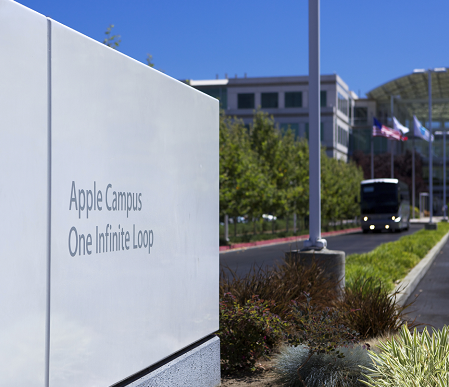 Some reports suggest that the processor will be upgraded to Apple's A9X chip, same as the iPad Pro, and that the RAM will be boosted beyond 2GB. The tablet will gain an updated camera sensor, but details about it are few and far between.
Pricing, storage capacities, and colors will be the same as the iPad Air 2. Speaking of which, either the iPad Air or the Air 2 may be discontinued once the smaller iPad Pro goes on sale.
Watch
There will not be a new Apple Watch. Most believe the Apple Watch 2 will arrive alongside new iPhones in the fall. Instead, Apple is expected to show off a wider selection of bands for the Apple Watch. It may also debut new partnerships with known luxury designs for high-end bands.
iOS 9.3 and More
Apple has gobs of software updates prepared for nearly every Apple device, the most prominent of which is iOS 9.3.
The 9.3 update brings with it Night Shift for reduced eye strain; secured Notes; vast education tools for the iPad; changes to Apple News, Apple Pay, and Live Photos; and improved usability for a few core apps.
[Read iPhone Encryption Battle: What Apple Can Learn From BlackBerry.]
The tvOS 9.2 will improve the Apple TV with better Siri interactions -- especially where text entry is needed. WatchOS 2.2 is not as important, but will make changes to Apple Pay and other tools on the wearable. Last, Apple's desktop machines can expect to see OS X 10.11.4, which chiefly improves how Macs, iPhones, and iPads share some of the new features.
The iPhone SE and iPad Air Pro may go on sale swiftly after the event. Apple generally makes new products available 10 days after their initial introduction. That means they should be in stores by April 1. The new software should be available to all devices soon after the event concludes.

Eric is a freelance writer for InformationWeek specializing in mobile technologies. View Full Bio
We welcome your comments on this topic on our social media channels, or
[contact us directly]
with questions about the site.