IT Control Is An Illusion
With all due respect to GM's Randy Mott, doing most IT work in-house and outside the cloud isn't a winning strategy.
The InformationWeek Conference a few weeks ago featured two speakers with polar opposite views on IT management. General Motors CIO Randy Mott argued for more IT span of control. Former Netflix cloud architect Adrian Cockcroft argued for less. They both made compelling cases, but I think Cockcroft's view eventually will prevail.
Mott's span-of-control argument jibes with his three-year initiative to flip GM's reliance on outsourcing, from 90% outsourced IT to 90% in-house. He makes a strong case for moving IT in-house, citing how expensive, slow, and undifferentiated traditional outsourcing work can be. (Mott notes that GM's IT budget has gone down during the insourcing effort, though that wasn't a main goal.)
Mott made a number of important points during his 45-minute on-stage discussion with InformationWeek editor-in-chief Rob Preston: Real innovation happens when IT pros are tightly aligned with company strategy and the CIO has a seat at the CEO's table; IT must produce clear strategies, governance, and metrics; IT is a strategic asset, with speed of innovation a major success factor; and sustained competitive advantage comes from a focus on continuous improvement, creative process, and technological change. No arguments from me there.
[Are applications safer in the cloud? Read Fight Software Piracy With SaaS.]
But Mott started to lose me when he said things like "real business applications on an enterprise scale do not come from venture capitalists." Really? Try telling that to Virgin America, Coca-Cola Enterprises, Delta Airlines, Proctor & Gamble, or (ahem) Toyota, all big customers of Salesforce.com. (Let's all remember that Salesforce was funded by VC firm Sunbridge Partners back in 2000 -- strong, scalable ideas come from everywhere.)
Preston has spent time with Mott and has written that Mott isn't arguing that VC-backed startups produce no meaningful enterprise IT innovations. But Mott is skeptical that their systems and applications can scale, affordably, to meet Fortune 100 needs. I'm skeptical that continuing to rely on the same old providers (GM has signed enterprise license agreements with 11 tech giants) will lead to innovation and competitive advantage. They're as fossilized as any large organization.
As startup legend Steve Blank noted in a recent commencement speech: "In spite of all their resources, large companies are responsible for very, very few disruptive innovations." If you truly want to provide differentiated services, relying on the same cast of characters is a terrible idea.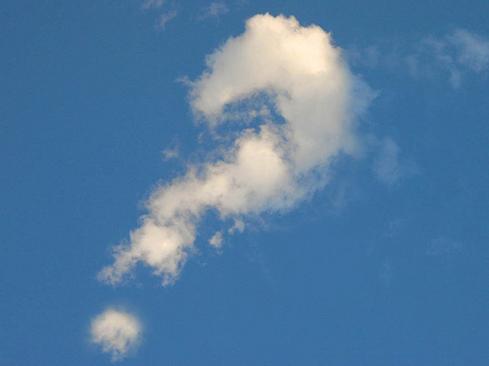 Mott went too far. He classified software-as-a-service as a form of outsourcing and declared that SaaS is a path of "no integration," which is a blanket statement. During an interview Preston conducted with Mott a few weeks before the InformationWeek Conference, Mott dismissed SaaS as a way for customers to "get even, not get ahead." That's not always true. The right SaaS platforms with the right APIs offer you plenty of integration opportunities and the ability to add value on top of those platforms without having to write your own foundational systems.
Modern IT is more about reuse and repurposing than starting from scratch. To take the idea of doing everything yourself to an extreme, does GM mine ore for steel or attempt to build every component for every one of its autos? Clearly not.
One audience member challenged Mott on his anti-outsourcing stance, arguing that outsourcing is useful for areas that aren't IT core competencies, a belief that I share. What are GM's IT core competencies? Mott said that, at
scale, almost every IT aspect of GM's global operations is a core competency, from procurement to logistics to manufacturing. (He concedes that areas such as benefits, where GM doesn't stand to gain a competitive advantage, aren't a core competency, but hiring is.)
Now, Mott has been overseeing IT operations at scale for all of his career, from Wal-Mart to Dell to Hewlett-Packard to GM. But his argument that just about everything in the IT portfolio is better done in-house doesn't hold water for two very simple reasons.
First, focus is very much like task prioritization: If everything is a priority, nothing is a priority.
Second, I don't doubt that GM will increase its IT staff to a point where many of the things it does are core competencies, but GM will never be as efficient at scale as service providers are, because it isn't in that business. GM, for instance, will never be more efficient at provisioning basic infrastructure than Amazon Web Services or Google, nor will it derive a competitive advantage there -- unless it decides to become a competitor. Becoming world class at anything requires very heavy lifting, and "undifferentiated heavy lifting" is the worst kind. More on that in a bit.
Enter the disruptor
Adrian Cockcroft, who took the InformationWeek Conference stage right after Mott, didn't refute any of the GM CIO's assertions directly, but he made his own points about span of control. My colleague Charlie Babcock, who asked the former Netflix cloud guru and current Battery Ventures technology fellow a few questions after his 20-minute presentation, laid out Cockcroft's way of thinking thusly: Rely less on direct span of control and more on trust and accountability.
The most tweeted takeaway from Cockcroft's presentation was his lessons learned from Netflix, which included the assertion: "Don't do your own undifferentiated heavy lifting." In Cockcroft's view, don't build your own gigantic and highly available compute and storage infrastructures if someone else has already done so. Cockcroft's choice at Netflix was to use AWS, what Mott would characterize as outsourcing the company's core infrastructure.
Cockcroft acknowledged that Netflix's "all-in" approach to cloud infrastructure drew a lot of skepticism over the years, and he chronicled the reactions. In 2009: "You guys are crazy." In 2010: "What Netflix is doing won't work." In 2011: "This will work only for 'unicorns' like Netflix." But by 2013 some started to react: "We're on our way to doing what Netflix is doing."
Not GM. Mott's conference slides contained dire warnings about IaaS, calling it outsourcing with no integration and ownership. He called out IaaS's security risks -- as if there are none with on-premises infrastructure -- and went as far as to say that IaaS price/performance gains are nonexistent, despite the clear price war among IaaS providers.
I run into this mentality again and again. And it's all about the risk/benefit ratio. It's a non-trivial matter to build out something like AWS in a secure manner. Many have tried; few have succeeded. Why would any enterprise IT organization, even at scale, think that it can do so and also focus on core business objectives? GM's recent build-out of two datacenters, while an impressive consolidation of 23 datacenters worldwide, isn't exactly at AWS or Google scale.
Cockcroft made it clear what Netflix's core business objectives were in its decision to use IaaS: It takes developers minutes to provision new IT resources, not weeks. And "speed wins in the marketplace," he said. Mott has always put a premium on speed to market, so I'm not sure why he dismisses IaaS and SaaS, since speed to market is a main benefit of both.
As we advance in the digital age, where more and more -- and more -- technology is integrated into every aspect of business, do we really think that IT organizations can control it all? Do we really think that the old model of "no shadow systems" (which really means that no other business units are allowed to choose and deploy any technology on their own) is going to work? Will the business actually get more nimble and be able to create products faster and more efficiently if we demand that all technology be purchased, operated, and managed by central IT? No, no, and no.
Control is mostly an illusion anyway. Though Mott is adamant about IT having control over computing, he also acknowledged during the Q&A that his organization doesn't have span of control over in-vehicle systems. The product and IT engineers "talk," Mott said, but IT doesn't directly control that work.
This isn't your father's IT. Declaring that Netflix is a "unicorn" whose IT needs aren't as mainstream as GM's, so its underlying technologies and practices don't have to be as robust, is a bit like the banking industry telling us 20 years ago that TCP/IP is for feisty startups and that SNA is for real enterprises.
New technologies always go hand-in-hand with new business practices. And tight span of control is an old business practice that we need to move away from. As companies become more digital, IT must recognize that it needs to be the enabler and trailblazer, but not the sole source of digital tech.
When Accenture's Mark McDonald took the stage at the InformationWeek Conference to talk about where digital business is headed, he described a world where IT will move from business partner to protagonist. When IT decides unilaterally that it must hold all keys to all kingdoms, it becomes the villain. Paraphrasing Princess Leia, he remarked that the more you tighten your grip, the more that will slip through your fingers.
IT must not become the villain. IT must become the protagonist. And the chief protagonist is the CIO, who must lead a conversation with IT staffers and business peers that lands the company in a place that works for everyone.
Our InformationWeek Elite 100 issue -- our 26th ranking of technology innovators -- shines a spotlight on businesses that are succeeding because of their digital strategies. We take a close at look at the top five companies in this year's ranking and the eight winners of our Business Innovation awards, and offer 20 great ideas that you can use in your company. We also provide a ranked list of our Elite 100 innovators. Read our InformationWeek Elite 100 issue today.
Jonathan Feldman is Chief Information Officer for the City of Asheville, North Carolina, where his business background and work as an InformationWeek columnist have helped him to innovate in government through better practices in business technology, process, and human ... View Full Bio
We welcome your comments on this topic on our social media channels, or
[contact us directly]
with questions about the site.