5 Desktop Search Apps That Make Finding Files Simple
5 Desktop Search Apps That Make Finding Files Simple
Lost in the sea of documents, e-mails, and other data on your computer? Desktop search tools abound -- from a free personal app to a high-dollar enterprise edition. Most of us spend entirely too much time plowing manually through the tens of thousands of files, e-mails, images, and everything else that can accumulate on just one computer, trying to put our hands on the one piece of information that we actually need. Digital pack rat that I am, I've suffered long enough and have gone looking for some help in the form of a third-party desktop search application.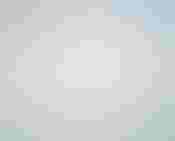 Copernic Desktop Search 2 (click for image gallery)
In this roundup I've looked at five desktop search systems -- including Windows Vista's own native indexed search system -- as well as four from third-party vendors: Copernic, Google, ISYS, and X1.
Some are geared for personal use, but have no price tag attached; others are clearly professional products, but come with the price tag to match. Most of what you'll pay for -- if you choose to pay -- is support, manageability, and federation of search results, rather than search features per se, although those are certainly part of any for-pay package as well.


1
Copernic Desktop Search 2

Price: Free for non-commercial use
Manufacturer: Copernic
Web site: copernic.com

My original experience with Copernic's products was in the form of Copernic Agent, a nifty application that aggregates results from multiple search engines and data sources. Copernic Desktop Search 2 follows in much the same easy-to-use mold.
The interface for Desktop Search lets you conduct searches in several different predefined categories: e-mails, music, pictures, videos, contacts, browser favorites/histories, and a generic "files" category for everything caught by the indexer. Mail and contacts from Outlook, Windows Mail, and Thunderbird are all indexed along with any global address lists present in the system, as well as favorites / history entries from Internet Explorer, Firefox, Mozilla, and Netscape (although sadly not Opera -- sorry, Opera fans).
Like most other desktop search products, Copernic provides a search bar in the Taskbar. Click on it and you'll get a pop-up window with interactive results as you type a search term, along with clickable icons to filter the results by a few basic categories (e-mail, media, etc.). Copernic's own aggregating Web search engine can also be used as the default search system in your Web browser, if you want.
When you bring up search results in the main program pane, as opposed to the pop-up search box from the Taskbar, search results are shown in context whenever possible. Matches to the search term within documents themselves are also highlighted -- something Vista's native search doesn't do -- and you can also perform various actions for the given document, depending on its type. Unfortunately, metadata in images (such as Vista-assigned keyword tags or Photoshop file metadata) isn't returned in searches.
The "My Searches" pane of the program's interface can contain many commonly used search criteria, like "Today's E-mails" or "Recent Videos." You can add new searches to this list by simply performing a search and clicking "Add" in the "My Searches" pane at the bottom left of the application window. If you perform a search and get no matches, the program suggests alternate search possibilities based on what's already been indexed.
Another thing I appreciated was the ability to control, to some degree, the speed and aggressiveness of the indexing. Indexing can be set to run full blast if you have a peppy dual-core machine (my preferred setting), and you can suspend indexing on battery power (if you're using a notebook) or for a certain number of minutes or seconds whenever there's user activity.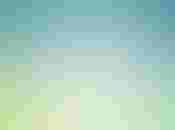 Google Desktop (click for image gallery)
A professional edition of the product, branded as the Corporate Edition, adds (among other things) the ability to customize the program with group policy object (GPO) policies and APIs that can be exploited by user applications. This edition is $39.95 per seat until March 31, 2008, after which the price rises to $59.95.


2
Google Desktop

Price: Free; optional premium support for Enterprise edition for $20,000/two years
Manufacturer: Google
Web site: desktop.google.com

"Google" and "search" are essentially synonyms at this point. Small wonder the Web search giant has also produced an application to help search your local computer that duplicates -- to a fair degree -- the search experience you get when using Google conventionally.
The search interface for Google Desktop can take a few different forms: a browser window, a free-floating toolbar, a search box in the Taskbar, or an on-demand search box that you summon by tapping Ctrl twice (my favorite). The program can also run in its own sidebar with dockable gadgets, including the search box. Since I'm not a fan of Vista's own sidebar anyway, I turned this off and just stayed with the on-demand search box, which is for me the least intrusive approach.
Google Desktop's configuration is handled through a browser window -- the address is http://127.0.0.1:4664 -- where you can set which items and folders are indexed. Many common document types and repositories, including PDFs and Outlook e-mail, are handled by default. One thing which might not thrill a lot of people: by default all fixed drives are indexed automatically, and the interface for managing which drives or folders to exclude is a bit clunky.
By default, the indexing process runs when the computer is idle for more than half a minute. The user can force indexing to pause for an hour at a time or disable it completely, but there doesn't seem to be a way to more precisely modify the speed or aggressiveness of the indexing. That said, I didn't feel the indexing process slowed down my system too heavily.
The browser window search interface (which also runs from http://127.0.0.1:4664) generally gives you the most detailed results, in a format that closely approximates the way Google itself returns results from a Web search. A collapsible preview pane lets you peek at a formatted version of the search results, although the formatting may vary significantly from the original documents (for instance, for PDFs). Other links let you open the original documents or see them in their original context. Mail messages found in Outlook even have action links (e.g., reply, forward, etc).
One feature which is highly useful if you have multiple computers, but may raise some privacy hackles, is the ability to search across multiple computers. To do this, Google Desktop has to transmit the contents of the index (albeit in a secured fashion) to Google's servers.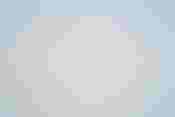 ISYS: Desktop 8 (click for image gallery)
If you're safety-conscious, the index can also be encrypted (via NTFS encryption) to protect it from other users or third parties, although you'll need an NTFS-formatted volume to take advantage of this. Another convenient security feature is the ability to lock the search engine. Once locked, Google Desktop won't perform any searches until you type in the password for the currently logged-in user.
Google has a repository of plug-ins to expand Desktop's search functionality. Readily available plug-ins include indexing for Outlook Express e-mail repositories, OpenOffice / StarOffice documents, and even a plug-in that allows Laplink users to search remote PCs. The software developers' kit for developing plug-ins is also available for free.
The Enterprise version of Google Desktop can be configured and centrally controlled via GPO objects, much like Copernic's product. It's free as well, but you can purchase premium support, albeit at a bit of a stiff cost -- $20,000 for an unlimited number of users for two years. There's also Google's Search Appliance if you want to relegate the job of enterprise search to standalone hardware, but the scope of that is beyond this review.


3
ISYS: Desktop 8

Price: Free 15-day trial; prices by quote
Manufacturer: ISYS Search Software
Web site: isys-search.com

The ISYS family of products comes with an impressive pedigree: it's used by everyone from law enforcement agencies to big corporations, and it's not too hard to see why. ISYS: desktop 8 -- the name for the desktop-search incarnation of the ISYS 8 search product -- bristles with features that are extremely professional in their design. Just be prepared to also pay top dollar for this functionality, as price quotes for the product start at "under $1,000." (I was quoted a sample price of $1,300 for five desktops.) A separately available SDK makes it possible to extend the types of documents searched or access the indexer directly from applications.
One of the first differences you'll notice with ISYS is how indexing is handled. The user has the option of creating multiple document or data indexes, each of which can hold up to 64 million items. You can either switch between indexes as needed or chain them together to return aggregate results. This makes it a little easier to pre-manage the types of data harvesting or searches you want to conduct by, for instance, creating segregated indexes by user or data type. Metadata from images (JPEG EXIF data) can also be harvested by the indexer.
Like the other programs here, ISYS places a search box in the Taskbar, but it's just a launcher for the main query application. The way ISYS returns results is also strikingly comprehensive: it not only provides a list of hits for the requested search term, which can be sorted by any number of criteria, but it also breaks out what it believes to be additional useful meta-information. A pane labeled "Entities" lists people, organizations, e-mail addresses, physical locations, and Web sites that have also turned up as a result of your search terms, which can be useful for divining previously unseen connections or associations between things. The accuracy of these automatically generated lists is pretty striking, too.
The results returned are also displayed in ways that aid further comprehension and research. Search terms are highlighted and displayed in context, and can be further filtered by supplying positive or negative criteria (e.g., "File path contains" or "Category is not like"). One really nice feature is the ability to see all hits in context, in a plain-text report format with collapsible subsections -- a sort of digest summary of your search, which some people might find easier to read than the usual gridded report. The plethora of auxiliary features in ISYS adds to its generally professional feel. The user can define "synonym rings," groups of words that can be used interchangeably in search terms. "Sections" let you describe to ISYS how to break down documents that come with preformatted layouts (manuals, resumes, etc.) so that you can confine searches to specific portions of those documents. Windows Vista Indexed Search (click for image gallery)
The Resource Registry gives you a way to organize and group documents without actually moving their physical locations -- basically, add an additional level of meta-organization that you didn't have before. Another powerful organizational system is the Concept Taxonomy, where you can create a hierarchical tree of ideas with each node in the tree corresponding to a search query. Finally, you can create agents that automatically perform queries at specific intervals.


4
Windows Vista Indexed Search

Price: Free with Windows Vista
Manufacturer: Microsoft Corporation
Web site: Microsoft.com

Those running Vista should be familiar with its native indexed search system. Limited and problematic as it might be, it's still quite useful, and it's integrated into the Vista shell in various ways. I manage to get a good deal of mileage out of it in lieu of a third-party program, although it has a few limitations that make it hard to accept as a full search solution.
By default, Vista's indexing engine crawls each user's personal folders and the contents of the Start menu. If you have Outlook installed or if you're using the Microsoft Mail client that comes with Vista, those mail repositories are crawled by default as well. Indexing takes place continually in the background, although the user doesn't get much direct control over its progress. One common complaint has been that the indexer runs a little too aggressively, so as of SP1 the indexer can be paused for 15 minutes at a time.
Most every Explorer window, and the Start button itself, has a Search box that you can type in to perform a search of that view. The link to the generic Search box from the Start menu is actually no longer present in SP1; instead, you just type a search term in the "Start Search" box in the Start menu, and you'll be given the opportunity to widen the search from there. Results appear as soon as you type, and can be refined using either meta keywords (documented in Search's contextual help file) or buttons on the search interface.
One major drawback with the way search results are returned is that it's not always easy to determine how a given search term is present in the results. For instance, there's no highlighting of the term in question -- unless you're doing a search from within Outlook 2007, in which case results do have contextual highlighting. But the default search interface within Vista doesn't have this sort of thing, not even when you have the preview pane turned on.
Microsoft's engineers designed the indexing engine to be extensible, so that any number of third-party document filters could be written for it. Many already exist; one that gets a good deal of use on my end is Foxit's PDF IFilter. As it stands, though, it's more a base to build on, rather than a polished solution by itself -- good for an individual end user but not robust enough for a professional.
5
X1 Professional Client
Price: Free 30-day trial; $50/seat/year
Manufacturer: X1 Technologies
Web site: x1.com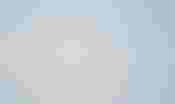 X1 Professional Client (click for image gallery)
Available as a substitute for Yahoo's former desktop search client, the X1 Professional Client can work both as a single-user desktop search system, or be expanded with add-ons and back-end integration to become a full enterprise-grade application. Because of that, and because of the kinds of search functions it offers, it's one of the better business-oriented search systems here.
The trial version of the program can also function as a limited-functionality personal edition after the trial period expires. For 30 days it'll work with all its out-of-the-box functionality. After that time, some of the more advanced features will only work with a license key. The full version of the client can also be complemented with the Enterprise Server, which can federate and aggregate search results and enforce permissions on searches and collected data.
X1 can index e-mail out of the box from not only Outlook, but also Thunderbird clients and Lotus Notes servers. Contacts from Outlook and Lotus Notes can also be indexed, although calendar items and tasks can only be gathered from Outlook. That said, it's possible to add connectivity to other programs or data sources through plug-ins called content connectors. Right now, X1 offers connectors for Microsoft SharePoint and Exchange servers, among others.
By default, only the user's own files are indexed, but it isn't difficult to manually specify folders, file types, and remote network paths. Any file larger than 60 Mbytes is not indexed, but this limit can be raised or lowered if the need arises. Networked files can be re-indexed on a schedule (once a day, with only changes indexed) to avoid generating excessive traffic. The program is also a bit more explicit than others about what's being indexed and how far along it is. There's a note to this effect at the bottom of X1's main program window, and if you click on it you'll bring up the program's indexing options.
The interface is consequently a touch more cluttered than some of the other programs discussed here, but it's at least functional clutter. When you type a search term and get results, each column is headed with a text box that you can type into to further narrow the scope of your search. The date/time column can accept an exact date, or a verbal qualifier like "last month" or "last year."
Best of all, search results are highlighted and shown in context. If you click on an item in the search results to show it in the preview pane, you'll see the search terms highlighted there, along with a number of common task actions ("Print," "Add to Zip," etc.) One thing I would have liked to see is the ability to have those columnar search boxes work also as combo boxes in the manner of an Excel spreadsheet column, where you can choose automatically from the values in that column to further narrow the search.
Those in charge of archiving repositories of older files will be happy to know that X1 natively indexes many legacy document formats. XYWrite, MultiMate, Volkswriter, and even many older Macintosh document types are all available out of the box. Graphics are not indexed by default, though, but can be enabled manually -- although manually assigned metadata for images (such as tags created through Vista's Explorer interface or Adobe Photoshop document properties) do not seem to be indexed.


In Summary
The best place to start (if you have Vista) is with its own indexed search system. Despite its shortcomings, the default indexed search is still quite useful -- it's just not designed for more elaborate reporting.
An individual user not satisfied with Vista's search (or not using Vista) can move directly to Google Desktop or Copernic Desktop Search 2 without spending any money. X1 and ISYS are geared towards professional users and enterprises with heterogeneous data sources, especially given their varieties of backend integration and professional-level functionality. Although that isn't to say Copernic (and especially Google) can't be brought up to their level as well.
In short, be prepared to spend fairly handsomely for the most professional feature sets -- essentially, anything that involves searching or managing search for more than a couple of desktops. Even so, it's striking how much value you can get for no cost at all.
Never Miss a Beat: Get a snapshot of the issues affecting the IT industry straight to your inbox.
You May Also Like
---