As Cloud Market Swells, So Does Cloud Environment Complexity
As Cloud Market Swells, So Does Cloud Environment Complexity
As enterprises move beyond the phase of initial cloud adoption and into hybrid and multicloud environments, the complexity of managing all the moving parts begins to set in.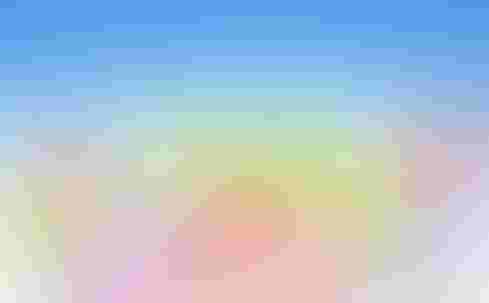 The cloud market is booming and expected to grow to $53.3 billion by 2021. And while more companies integrate cloud solutions, businesses also are steadily increasing their workload share in the cloud. According to a recent survey from 451 Research, 60% of workloads will run in some form of hosted cloud service by 2019, up 45% from 2017.
As enterprises move more of their computing and data to the cloud, many IT departments find that they're working in multicloud environments. IDC research indicates that the number of enterprise-scale organizations using multiple clouds will grow to 90% over the next couple of years. However, as multiple cloud environments become par for the course, enterprises grapple with the complexity that comes with managing multiple services.
Deepak Mohan, research director for IDC says the firm's research shows three main reasons enterprises work in multicloud environments. The first is fragmentation. Mohan says multicloud is the reality for many enterprises due to bottom-up adoption/shadow IT, rather than because of a conscious decision made in the IT group to use multiple services. "Groups just start doing their own projects and at some point…you realize there is a group working on Amazon and another group working on IBM," says Mohan.
Melanie Posey, research vice president and general manager of Voice of the Enterprise at 451 Research echoes the idea that multicloud adoption isn't always intentional. "The wrong way to think about multicloud and hybrid is to assume that someone sat down and wanted to implement hybrid and multicloud. I kind of think hybrid [multicloud] just happens."
Another reason enterprises adopt multicloud environments is the desire to have the best of many worlds.
"Each cloud service has specific features and specific services that interest companies," says IDC's Mohan, adding that a company may want to utilize AI from Amazon, but also have an interest in the database and analytics capabilities from Google. "Some companies want to use the best of all of the available options," he says.  
The final reason is fear of vendor lock-in. "Companies want the flexibility to switch between providers," and the ability to negotiate, says Mohan.
"Multicloud and managing multiple cloud resources will be a key area of focus for companies that are going up the cloud adoption path over the next years," says Mohan.  
Despite the ubiquity of multicloud at the enterprise level, there's still a lot of confusion around how to manage this type of environment.  
According to a recent survey by BMC on how businesses are investing in multiple public cloud solutions, 40% of IT leaders do not know how much their businesses are spending on cloud services. (BMC offers a cloud cost management product).
Ironically, 45% of respondents to the BMC survey indicated cost optimization as a reason for using more than one public cloud vendor. Respondents to the survey also cited a desire to maintain agility (44%) and mitigating risk (40%) as other reasons for using multiple cloud providers. 
A main point of confusion around multicloud, says Bill Berutti, president of enterprise solutions at BMC, "is the belief that there would be a cost-benefit. If you have truly elastic capacity then it really is cost effective, but if you have a clunky application that can't take advantage of elastic capacity and have to take advantage of reserve capacity it can be more expensive."
The fact that cloud pricing requires a master's degree to analyze, combined with attempts by Google, Microsoft and AWS to beat each other on price, definitely have thrown a wrench in organizations' ability to measure overall cost.
Image: Shutterstock
Owen Rogers, research director for 451 Research, highlighted the cost complexity in a recent statement. "Cloud buyers have access to more capabilities than ever before, but the result is greater complexity. It is a nightmare for enterprises to calculate the cost of computing using a single cloud provider, let alone compare providers or plan a multicloud strategy. The cloud was supposed to be a simple utility like electricity, but new innovations and new pricing models, such as AWS Reserved Instances, mean the IT landscape is more complex than ever."
Other multicloud environment challenges include control panel inconsistency. "The single biggest thing we hear about is the fact that each cloud service has very different control panels," says IDC's Mohan. "For example, monitoring and audit [is available] on certain platforms and tracking [is found] on another." Mohan says, "Companies are forced to build tools or forced to work toward the most common denominator," and the result may not be the most advanced or effective solution. 
Like with many of today's IT challenges, tech skills are still a major stumbling block for enterprises using multiple cloud services, Posey from 451 Research says.
"Cloud providers tend to declare that everything is moving to the cloud," says Posey. "Eventually that will probably be the case, but their trajectory depends on how many on-premises folks have the skills in-house to manage workloads in public cloud environments."
Mary Johnston Turner, research vice president of enterprise system management software at IDC shared in a statement last year that a massive enterprise investment in multicloud management tools is on the horizon. "We expect over 80% of enterprises will need to purchase net new management solutions to address their multicloud management priorities over the next several years."
And, 80% of respondents to the BMC multicloud survey agree that new approaches to multicloud management are required.
One of the new approaches being considered is artificial intelligence. Seventy-eight percent of IT decision makers responding to BMC's multi-cloud survey reported that their companies are looking for ways to integrate AI into their multicloud management strategies.
While there are many multicloud management vendors out there, Posey of 451 Research says there's still room for a single vendor to break ahead of the pack. "[Is there a cloud management platform] that manages all of the APIs that are connecting apps running across different IT environments and has it automated and orchestrated all the different pieces? Nobody has the magic god box for that yet."
Never Miss a Beat: Get a snapshot of the issues affecting the IT industry straight to your inbox.
You May Also Like
---