E-Reader Buyer's Guide
E-Reader Buyer's Guide
We round up an early crop of electronic readers including Amazon's Kindle, Sony's Reader, Barnes & Noble's Nook, and Apple's forthcoming iPad, and see how they stack up. Apple iPad
In case you hadn't noticed, there's a new "next big thing": the e-reader. We know, you're barely over Netbooks and technology is now stuffing some new, shiny bauble in front of your eyes, hoping to hook you by the wallet. Well, that's the way it works.
We first saw e-readers on Star Trek, the original series. Whenever Yeoman Janice Rand handed Captain Kirk something that needed his attention or approval, it wasn't a piece of paper or a clipboard. It was an electronic "slate" with a touchscreen. Kirk read the manifest, communiqué, or top secret correspondence sent by Starfleet, and signed off on it. No muss, no fuss, no paper.
That was 1966, on a television show, and 44 years later we've just (in the last year or so) made e-readers prominent devices, while we're still creeping toward touchscreen models that are as functional as those on the Enterprise.
For the latest Apple tablet news, opinion and conversation, be sure to check out InformationWeek's Special Report: Tablet Wars -- Can Apple Three-peat?
The hope is that e-Readers will, at some point, supplant books, magazines, and even printed advertising. After all, depending upon the memory or other general storage contained in the device, you can tote around an armful of books at a fraction of their actual weight; you can read a newspaper the size of the New York Times on a subway or bus without resting it on the person sitting next to you; and, if equipped with Wi-Fi or 3G, you won't have to remember to follow up on those intriguing ads -- you can just tap on the ad and be whisked to the vendor's site.
Today's e-Readers are not much more than electronics mimicking paper without the tearing and folding. (And please don't use them to swat at flies.) Still, if you think ahead, the possibilities are immense.
We've gathered together a few of the current -- and almost current -- models to give you a look at where things are.
Don't expect to get your mind changed or fixed on a particular e-Reader. A choice among the available models right now is more of a gut decision than a logical selection based on criteria. Then again, there's nothing wrong with that either.
As well, take the prices with a grain of salt. Several e-Reader manufacturers have delayed announcing the prices of their units pending the appearance of Apple's iPad. That may also mean that current pricing -- especially on the high-end devices -- may drop.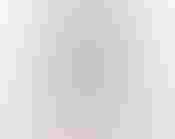 Amazon Kindle DX(click for image gallery) Amazon Kindle
The Amazon Kindle is the grandfather of e-Readers and is currently the market leader. However, it's doubtful that it will hold that position forever as new e-Reader models (especially Apple's iPad) begin to appear in the market. Not to be caught by surprise, Amazon has also released versions of the software powering the Kindle for Windows, Apple's Mac, and several smartphones. It will not go gently into that dark dustbin.
With about 450,000 books available, Amazon's boast that you can download one of them in under 60 seconds takes on a whole new meaning. Luckily, Kindle can only hold 1,500 books at a time. (Consider how much 1,500 books weigh and compare it to the Kindle's 10.2 oz. weight -- better still, the upscale Kindle DX, with its 9.7-inch E-Ink versus the 6-inch screen of the base Kindle -- can hold 3,500 books. That's an awful lot of no-weight in your backpack or bag.)
The base Kindle and DX models both include what Amazon says is an "experimental" text-to-speech feature. It allows either unit to speak the text from anything you load into it -- providing that the publisher of the material doesn't disable the feature. Amazon's boast for both versions of the Kindle is that they each have one week of battery power after a full charge. Both models also have global wireless connectivity.
Specs:   Kindle Kindle DX Display 6" e-Ink 9.7" e-Ink Size 8"x5.3"x0.36" 10.4"x7.2"x0.38" Storage 1,500 books 3,500 books Connectivity 3G Wireless 3G Wireless Wireless Coverage Global Global Rotating Display Manual Rotation Auto-Rotation Price $259.00 $489.00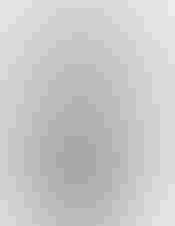 Barnes & Noble Nook(click for image gallery) Barnes & Noble Nook
An e-Reader from a bookseller sounds like a natural and that's probably what prompted Barnes & Noble to introduce its Nook. The e-Reader measures 7.7"x4.9"x0.5" and weighs in at a paltry 12.1 ounces. It's a paper-white screen with a 3.5-inch color touch segment at the bottom that offers you fingertip command and control of the device.
According to Barnes & Noble, you can read for up to 10 days without needing to find a place to recharge your Nook -- if you keep the Wi-Fi radio off. (Its Wi-Fi implementation is 802.11 b/g -- no 802.11n right now -- and you can connect for free at any Barnes & Noble store.) It's also 3G enabled through AT&T.
While you can use your Nook as an MP3 player (you can fill it with about 26 hours of music), when it comes to books, the Nook's 2 GB of internal storage will hold about 1,500 e-books. Normally, if you run out memory you run out of luck, but the Nook has a card reader slot and you can use relatively inexpensive microSD cards to fatten your e-library. With the Nook selling at $259, its card expansion makes it one of the least expensive e-reader alternatives.
If you have a smartphone, Mac, or PC, and your device is supported under Barnes & Noble's e-reader digital lending program, you can share a book with a friend for up to 14 days (typically). Imagine surprising your best bud with a high-school favorite like James Joyce's Ulysses! The outpouring of gratitude would surely be unique.
Specs:   Nook Display 6" e-Ink/ 3.5" color LCD Size 7.7"x4.9"x0.5" Storage Approx. 1,500 books + microSD memory card slot Connectivity Wi-Fi + 3G Wireless Coverage Global Rotating Display No Price $259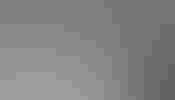 Plastic Logic QUE(click for image gallery) Plastic Logic Que
Attention Captain Kirk! When you're hard at work on the Enterprise, do you really want music, photos, and videos mixed in with your Starfleet business documents? If not, then Plastic Logic's Que ProReader (not e-reader!) might be what you're looking for.
Plastic Logic offers two versions of its 10-inch screen Que: The 4-GB model with Wi-Fi tips the monetary scales at $649 while its 8-GB counterpart with Wi-Fi and 3G will cost you $799. That makes it one of the more expensive devices available -- including Apple's iPad.
The company's orientation is toward the business crowd, to the people who want to see Excel spreadsheets and PDF documents up close and personal without carrying around the paraphernalia typically necessary to see them. Toward that end, Plastic Logic rates its units by their document capacity. The 4-GB unit will hold up to 35,000 documents while the 8-GB model just about hits the 75,000 document count, according to the company.
The Que may seem just a bit esoteric when viewed from the consumer or leisure-time point of view, but, if you look at through the eyes of a contractor or other business professional, lugging documents onsite is a horrendous task only worsened by then having to dredge them out and spread them around. It's hardly as easy as toting about a 17-ounce piece of electronics gear with a paper-white touchscreen.
And Plastic Logic may just have a point. According to its Web site, pre-orders of the QUE are sold out.
Specs:   Que Display 10.5", 944x1264 pixels Size 8.5"x11"x0.33" Storage 4GB: 35,000 documents / 8GB: 75,000 documents Connectivity 4 GB: Wi-Fi / 8GB: Wi-Fi + 3G Wireless Coverage Global Rotating Display No Price 4GB: $649 / 8GB: $799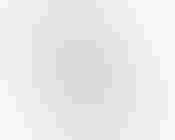 Skiff E-Reader(click for image gallery) Skiff Reader
Are you old enough to remember those "It's a breath mint! It's a candy mint," commercials in which the product's manufacturer tried to present its mint as having multiple personalities? That may be the same problem you'll encounter with the Skiff Reader. Apparently it's both a software environment as well as a chunk of hardware containing said software environment.
The software is probably what you'd expect an e-reader to have. The hardware is very interesting.
According to the folk at Skiff, their reader is the largest one currently available. Normally that would not be much of a brag except that its 11.5" screen is wrapped in an 9"x11" enclosure. That's slightly larger than a piece of paper --which isn't really that big in the real world but, among e-readers, it really doesn't take much. At almost 18 ounces it's not very heavy either.
The display itself gets praise for its 1600x1200 resolution but it's not your typical glass plate. Instead, it's silicon thin film transistors (TFT) on a flexible stainless-steel substrate. It's shatterproof and crack-proof, which is a good thing for a device that has a full-screen touchscreen.
Skiff classifies its reader's operating time as lasting a week with average use -- which it defines as "thousands of page turns with periodic wireless use." That's at least somewhat more realistic than what most ratings are based upon. Recharge time is 3 to 4 hours.
It would be nice if Skiff rated its device in terms of books or pages but it doesn't. Instead, it notes that the reader contains 4 GB of memory with a little more than 3 GB available for content and it has an SDHC card slot for adding more as needed. What content will be available for it? The parent company is the Hearst Corporation and it has a rather large library on hand.
Specs:   Skiff Display 11.5", 1200x1600 Size 9"x11"x0.268" Storage 4GB + SDHC memory card slot Connectivity Wi-Fi + 3G Wireless Coverage Global Rotating Display No Price N/A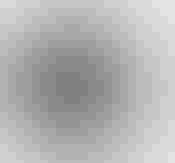 Sony Reader(click for image gallery) Sony Reader
Sony couldn't have chosen a blander name for its e-Reader then to simply call it "Reader." There is some redemption possible in that it created three possible choices: the Touch Edition, the Daily Edition, and the Pocket Edition. And they are distinctly different.
The Pocket Edition looks very much like an oversized iPod. It has a 5-inch screen with an 800x600 resolution that supports five levels of grayscale. Battery life is rated at 7,500 continuous page turns for books using Sony's BBeB Book format or 6,800 continuous page turns using the ePub format. Somewhere around 380 MB of the 512 MB installed is available for use. There are no memory card slots on the Pocket.
The Touch Edition raises the ante with a 6-inch screen using the same 800x600 resolution with eight levels of grayscale. Battery life also remains the same at 7,500 BBeB Book continuous page turns or 6,800 ePub continuous page turns. The memory level is the same as with the Pocket Edition.
Perhaps the one that might interest people the most is the Daily Edition. It reflects a more traditional approach to an e-book reader with a 7.1-inch screen at a 600x1024 resolution in 16 levels of grayscale. Battery life is up, with a rating of 12,000 ePub continuous page turns. Of course, it's the most expensive of the three.
There are dual memory card slots for a Memory Stick Pro Duo and SD card on the Touch and Daily
Except for the Daily Edition, which is 3G enabled, the other two require you to use your computer as their Internet connection.
Specs: Spring Design Alex Spring Design's Web site for its Alex e-Reader begins, "Read me. Browse me. Love me." To each their own, we guess -- but there are things about Alex that you might like a whole lot. The thing that comes to mind immediately is the dual screen. Alex not only has a six-inch paper-white display but also has a 3.5-inch color touchscreen for accessing the Web. The e-Reader's touchscreen allows you to grab online audio and video and communicate via Google's Gmail. (Makes sense; the device is Android-based.) If books be your food of life, you can download them through Google's bookstore or any other site that supports e-books and documents in ePUB, PDF, HTML, and TXT formats. (We know, the Nook also has a color touchscreen. We're just going to go with the facts at hand until the soot and dust from the lawsuit settles.) Another nice feature is what Spring Design calls "LinkNotes." It allows authors to embed hyperlinks in their books or documents that can be accessed from the touchscreen and send you sailing across the Web, if you wish, in search of their linked content. Alex's storage capabilities may take you aback a bit. Its technical specifications give it 256 MB of internal memory plus 256 MB of flash memory plus a MicroSD slot for additional storage expansion. That's not a lot of base memory no matter which way you look at it. The 6-inch monochrome screen has a 600x800 resolution and operates in eight levels of grayscale. According to Spring Design, it can be made to operate in 16-level grayscale if desired. The 3-inch touchscreen works out to a 320x480 resolution at 16-bit color with an option for 24-bit. While your actual usage will vary, Spring Design indicates that Alex can handle 7,500 page turns or 6 hours of media playback before needing a 3-hour battery recharge. Specs:   Touch Daily Pocket Display 5"; 8-level grayscale 6"; 8-level grayscale 7.1"; 16-level grayscale Size 6.25"x4.25"x0.4" 6.9"x4.8"x0.4" 5"x8.125"x0.6" Storage 512 MB 512 MB 1.6 GB Connectivity USB USB 3G Wireless Coverage N/A N/A Global Rotating Display No No Yes Price $199.99 $299.00 $399.00   Alex Display 6" B&W: 600x800 / 3.5" color: 320x480 Size 4.7"x8.9"x0.4" Storage 256 MB+256 MB flash+ MicroSD card Connectivity Wi-Fi + PC Wireless Coverage Wi-Fi Rotating Display No Price $399 Apple iPad
The 800-pound gorilla that hasn't quite entered the room yet is Apple's iPad. Expected to be released starting April 3, Apple floored the marketplace by announcing a $499 price for the base-level iPad.
That was in the face of remarks Steve Jobs made on a teleconference with financial analysts in late 2008. "We don't know how to make a $500 computer that's not a piece of junk, and our DNA won't let us do that," he said.
Either he doesn't consider the iPad to be a computer, or Apple's DNA has been altered. Or the company has learned how to make something that isn't junk for $500. In any case, it's only if you head for the uber upscale 64-GB model with Wi-Fi and 3G that you hit the $829 price tag.
For the latest Apple tablet news, opinion and conversation, be sure to check out InformationWeek's Special Report: Tablet Wars -- Can Apple Three-peat?
The argument against the iPad is that it's just a giant version (9.56"x7.47"x0.5" and weighing in at either 1.5 pounds for the Wi-Fi model or 1.6 pounds for the Wi-Fi + 3G model) of the iPod Touch. We concede that to be the case. So what? That gives it prowess with the Web, e-mail, music, video, and photos on a color screen.
There's a free iBook app available from the App Store that adds e-Reader functionality and Amazon claims it will have a version of the Kindle software available for the iPad as well. The "experts" claim that 3-4 million iPads will fly off the shelves in the first 12 weeks of its official availability.
If you didn't glean it from the overall dimensions, the iPad features a 9.7-inch (diagonal) LED-backlit glossy wide screen. It has a 1024-by-768 resolution at 132 pixels per inch and, because it's a touchscreen, it also has a fingerprint-resistant oleophobic coating. (Note the word "resistant.") While Apple claims the iPad gets up to 10 hours of surfing the Web on Wi-Fi, watching video, or listening to music, it makes no note of how long you can sit there reading a book.
Specs:   iPad Display 9.7" ISP technology; 1024x768 resolution Size 9.56"x7.47"x0.5" Storage 16GB, 32GB, 64GB Connectivity Wi-Fi/Wi-Fi + 3G Wireless Coverage Global Rotating Display Auto with lock-out switch Price Wi-Fi: 16GB: $499 / 32GB: $599 / 64GB: $699 (avail. Apr 3);
Wi-Fi + 3G: 16GB: $629 / 32GB: $729 / 64GB: $829 (available late April)
For Further Reading:

Never Miss a Beat: Get a snapshot of the issues affecting the IT industry straight to your inbox.
You May Also Like
---