Facebook Privacy Settings: 3 To Check
Facebook Privacy Settings: 3 To Check
Facebook privacy settings can be tricky to navigate. Do you need to change these?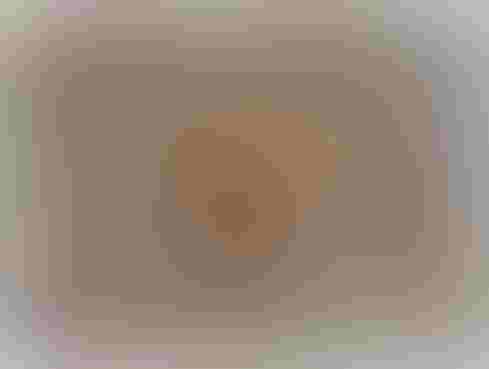 7 Facebook Wishes For 2014
7 Facebook Wishes For 2014 (click image for larger view and slideshow)
Facebook privacy settings are a sore spot for many users: They can be difficult to navigate, but understanding them is essential for keeping your information safe.
When you sign up for a Facebook account, the social network sets many of your privacy settings loosely: If you're 18 or older, your posts are public; anyone can look you up and send you friend requests; and friends of your friends can see photos you're tagged in. It's up to you to change these settings if you want more control.
It's also up to you to opt out of some settings that Facebook automatically enrolls you in, such as indexing your profile in search results, some app and game settings, and using your Facebook activity in advertisements. Here's a look at what these settings mean and how to opt out of them.
[Google signs you up for more than you think. Read more: 5 Google Opt-Out Settings To Check.]
1. Opt out of appearing in Google search
When you sign up for a Facebook account, it allows search engines to index your profile. This means that when friends, family, and employers Google your name, for example, search results may list a link to your Facebook profile.
To prevent your profile from appearing in search engine results, visit your account settings page and click the privacy tab on the left. Click Edit next to the very last option, "Do you want other search engines to link to your timeline?" and uncheck the box. It may take some time for search engines to stop showing the link to your profile in its search results.
2. Prevent your friends' apps from collecting your information
When your Facebook friends use games and applications, the applications may collect some of your info, including your bio, birthday, photos, videos, hometown, and more. Often this is for personalization purposes: Say, for example, your friend downloaded a music app. The app may request his friend list and other information so it can show him which of his friends also use the app and what they're listening to.
If you don't want apps and websites to access your categories of information through your friends, start by visiting your privacy settings page and click the Apps tab on the left. Click Edit next to the second option, "Apps others use," and uncheck the options you don't want to share.

Apps and websites can still access other information not included in this list, such as your friend list, gender, and other information you've made public. If you want to opt out of allowing access to this information, you can turn off all platform apps, which is the option above this one. If you do so, you won't be able to use any games or applications on Facebook.
3. Opt out of social ads
Facebook shows you ads based on your actions such as liking a page or commenting on a story, and the information you share, such as your current city or birthday. Facebook's social ads can pair your actions with an advertiser's message and show them to your friends. For example, if your privacy settings allow your friends to see you liked a restaurant in Denver, your friends may see this action paired with the restaurant's ad.

To opt out of social ads, click the Ads tab on your privacy settings page. Click Edit next to the second option, "Ads and friends." At the bottom, change "Pair my social actions with ads for only my friends" to "No one" and click save changes.
Senior editor Kristin Burnham covers social media, social business, and IT leadership and careers for InformationWeek.com. Contact her at [email protected] or follow her on Twitter: @kmburnham.
Can the trendy tech strategy of DevOps really bring peace between developers and IT operations -- and deliver faster, more reliable app creation and delivery? Also in the DevOps Challenge issue of InformationWeek: Execs charting digital business strategies can't afford to take Internet connectivity for granted.
Never Miss a Beat: Get a snapshot of the issues affecting the IT industry straight to your inbox.
You May Also Like
---