Informatics Pioneer Says Healthcare Needs Better Systems
Informatics Pioneer Says Healthcare Needs Better Systems
Dr. Lawrence Weed continues his longstanding advocacy for computer-aided healthcare and revamping medical education.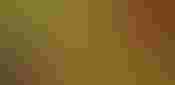 7 Big Data Solutions Try To Reshape Healthcare
7 Big Data Solutions Try To Reshape Healthcare (click image for larger view and for slideshow)
Numerous reports have shown that the medical profession is responsible for hundreds of thousands of preventable deaths a year, according to medical informatics pioneer Dr. Lawrence L. Weed.
"Where's the outrage? You get one plane crashing and it's on the evening news for days. Well, there's no outrage. No one's investigating it," Weed said during a rare appearance at the Healthcare Information and Management Systems Society (HIMSS) last week in New Orleans.
Weed, 89, has been advocating -- often to deaf ears -- for the computerization of healthcare because he strongly believes the human mind simply is not capable of remembering every nuance of medicine and disease without assistance from what we now know as clinical decision support systems.
"The public thinks that you know all 70-odd causes of chest pains," he told a rapt audience of mostly fellow doctors during a HIMSS symposium on physician informatics."They think we know all 70 causes. They think we know the five or six things about each cause that you should check on a routine history and that you can keep score in your head and say, 'Mrs. Jones, I think you've got such-and-such,'" Weed said.
"There's not a doctor in this room who would stand up and say, 'I know all of that,'" according to the longtime University of Vermont educator. "What does that mean? We're all playing with half a deck," Weed continued. "No two doctors ever play with the same part of the deck and no one plays with a full deck."
The reason, according to Weed, is a fundamental flaw in the way medical education is set up.
[ Want to know more from HIMSS? See EHR Interoperability A Hot Topic At HIMSS. ]
Weed, who created the problem-oriented medical record and the SOAP (subjective, objective, assessment, plan) note recalls one student asking him why airplane pilots are so willing to undergo such rigorous training, testing and discipline, but medical students are not. "I said, 'Well, it's because the pilot has to get in the plane. You don't have to go up on the operating table,'" Weed said, to considerable laughter.
Weed said he developed the problem-oriented medical record because he needed a system. "The worst, the most corrupting of all lies is to misstate the problem. Patients get run off into the most unbelievable, expensive procedures ... and they're not even on the right problem," according to Weed.
"We all live in our own little cave. We see the world out of our own little cave, and no two of us see it the same way," he added. "What you see is a function of who you are."
Knowledge is in books and literature, and patient information is in the history and physical, but there's a "gulf" between this information and a "transmission line" that leads to physician action, according to Weed. Being thorough and reliable are important, for sure. "But those are like Sunday school platitudes until you have a system. I can't teach until I have a system," Weed said.
Medical students are taught a core of knowledge, not a core of behaviors. "You're developing a discipline of not being very thorough, reliable. If you get 60% or 70% in those national board exams, you'll get that MD and eat. You won't know why you were learning it, you won't use it rigorously, but you will get authority," Weed said.
"We have an education problem. Nobody went through four years of medical school and all that expense to do the wrong thing, and it's not very pleasing to be told about it," he explained. "We don't have a system," Weed said about healthcare. There is a transportation system that works because the knowledge is in the system, not in someone's head, and because parents teach their children how to interact with it.
"Medicine is a 2 1/2 trillion-dollar industry with no accounting system, and it's killing us economically."
Businesses standardize accounting systems, Weed noted. "The scandal in business, at Enron, there was an accounting system and they corrupted it. The scandal in medicine is there's no accounting system. We don't know [all that] actually goes on," he said. "There would be a scandal in travel systems if California had different stop signs than New Jersey. I mean, let's get things standardized. Let's move knowledge through tools."
Some have touted evidence-based medicine as a way of improving healthcare, but Weed has long dismissed that concept as being too reliant on probabilities, not the patient's actual problems. "We start thinking statistically," said Weed, who advocates the "coupling" of medical knowledge to problems with the help of computers.
"The patient isn't interested in what's probable. They're interested in what's wrong. And if it's highly improbable, they expect you to find it," said Weed, who received two standing ovations in the 75 minutes he commanded the podium.
Weed formerly ran a company called PKC -- which stands for "problem-knowledge couplers" -- that has roots stretching to 1982. He was fired in 2006 because of a conflict with management he had brought in several years earlier. Sharecare, an Atlanta-based health and wellness social network founded by TV host Dr. Mehmet Oz and WebMD founder Jeff Arnold, bought PKC last year.
Despite the ouster, Weed still believes in the power of couplers. Knowledge couplers eliminate typing, document cases and lead to automatic outcomes studies. "You realize when you see something like that, we're in the dark ages about moving information," Weed said. "Never move it through heads." Instead, let computers do the work, he said.
Ever the Renaissance man, Weed has a fondness for quoting literary and historical greats. "The cause and root of nearly all evils in the sciences is this -- that while we falsely extol and admire the powers of the human mind, we neglect to seek for its true helps," is one of his favorite lines. It was written by Francis Bacon. In 1620.
"We keep talking about artificial intelligence as if intelligence is the standard," Weed quipped. "If you've got a big pile of dirt in your yard, and you can't shovel it all out, you get a bulldozer. We don't call a bulldozer an artificial arm. We don't call telescopes artificial eyes," he explained.
"The mind is a very dangerous instrument," Weed added.
Weed also had some choice words for the President's Council of Advisors on Science and Technology (PCAST) health IT report, released in December 2010. That report called for the White House and the U.S. Department of Health and Human Services to work together to develop metrics for measuring progress toward a national health IT infrastructure and for federal officials to designate a "universal exchange language" for sharing health data.
Weed quoted from the report: "We believe that any attempt to create a national health IT ecosystem based on standardized record formats is doomed to failure."
"That's what people in the profession, from the universities, are saying to the president of the United States," he added, somewhat incredulously, then compared health IT infrastructure to the Interstate Highway System.
"They didn't say to Eisenhower ... 'any reason to standardize the national transportation system is doomed to failure,'" Weed said.
Never Miss a Beat: Get a snapshot of the issues affecting the IT industry straight to your inbox.
You May Also Like
---