What Windows 8 Needs Now
What Windows 8 Needs Now
A game made Windows 3.1 users fall in love with the mouse. Now Windows 8 needs a game as satisfying as solitaire.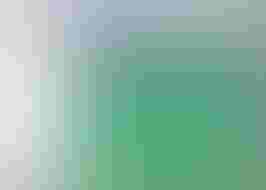 You've got to admit that Bill Gates or whoever came up with the concept of solitaire for Windows was a genius. Users at the time were conditioned without knowing it by the hand-eye coordination demands placed on eyes, hands, and a mouse. Solitaire was the magic for that teaching. We played it until the Pavlovian bell rang, happy to watch a complete deck of cards flow across the screen informing us we had won the game. How do you erase such deep training from the minds of users? The mouse is not dying.
Businesses are comfortable buying PCs and desktops because there is no reason to switch to a new platform. Change management is a topic that everyone talks about, particularly in the geek world -- but no one embraces it when it comes to his or her own shop. People claim the reason they are maintaining PCs is security. They say the tablet is a fad and that applications won't work. They say that when Service Pack 1 arrives, they will adopt it. They claim massive disruption to their day-to-day information systems. But now Windows 8.1 is out and no one is screaming, "Let's deploy!"
Are these assumptions accurate or are they simply a deliberate method of procrastination of wait and see? Let's close our eyes and the world will be fine tomorrow and the tablet will be just a fad. Not too long ago, it took the IT world (the allegedly progressive world) almost 10 years to get rid of Windows 98. Will it take another 10 years to get rid of Windows 7?
[ Let us count the ways users are staying away: 8 Reasons To Hate Windows 8.1. ]
The question for Microsoft is this: How come Windows 8 didn't come with a game that allowed us to stop using the mouse and start using the finger? That sort of conditioning is a prerequisite for change management. Could Microsoft's need to maintain a revenue stream have prevented it from recognizing that?
In the meantime, Delta ordered 11,000 Surface tablets. I was kind of surprised, so I kept reading the press release and realized that in combination with the 11,000 tablets the company also purchased 19,000 Nokia phones with Windows 8 on them. It occurred to me that Microsoft is trying to offer another Pavlovian experience by normalizing the way we use every Windows device. So, if I have a nice experience with a Windows phone with little squares of windows with different colors, I can go to my desktop and identify the same interface with the same little squares.
But how can Microsoft extend this approach beyond its Delta deal? Will its incoming CEO turn up the heat on marketing by figuring out how to get everyone to see the beauty of the seamless interface between devices? Apple cannot presently offer the elegance of having the same experience on your MacBook and on your iPhone; the only common interface that spans iOS and Mavericks is the iBooks app and perhaps iTunes.
My advice to Microsoft's incoming CEO is to come up with a game and follow the original leader, Bill Gates, in creating a wonderful rewards-based method of interaction to build an affinity for the new Windows -- even if that means killing the mouse.
Interop Las Vegas, March 31 - April 4, 2014 brings together thousands of technology professionals to discover the most current and cutting-edge technology innovations and strategies to drive their organizations' success, including BYOD security, the latest cloud and virtualization technologies, SDN, the Internet of things, Apple in the enterprise, and more. Attend educational sessions in eight tracks, hear inspirational and industry-centric keynotes, and visit an Expo Floor that brings over 350 top vendors together. Register for Interop LasVegas with Discount Code MPIWK for $200 off Total Access and Conference Passes.
Never Miss a Beat: Get a snapshot of the issues affecting the IT industry straight to your inbox.
You May Also Like
---