10 Google Doodles You've Missed
Google doodles mark major holidays like Christmas and St. Patrick's Day, but they also celebrate the Eiffel Tower and the start of asparagus season.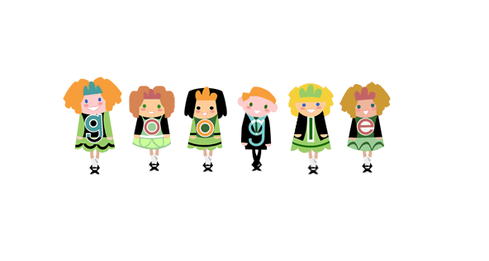 You know it's a special occasion when you're greeted with a Google doodle before your first Web search of the day.
The search giant likes to dress up its logo in celebration of holidays, anniversaries, and birthdays of pioneers, artists, and scientists. Doodles take the form of games, animation, and symbolic artwork.
The first Google doodle appeared in 1998 as an away message from Larry Page and Sergey Brin while they were attending the Burning Man festival out in Nevada. The cofounders placed a stick figure behind Google's second "o" to indicate they were "out of office."
And thus, the first of many doodles was born. From then on, Google's logo was adorned with a turkey on Thanksgiving, a couple of pumpkins on Halloween, and other festive holiday symbols for notable celebrations.
[From Stanford to Alphabet: 10 Google milestones.]
In 2000, the founding duo asked webmaster Dennis Hwang, an intern at the time, to create a doodle for France's Bastille Day. After a tremendous user response, Hwang was named the chief doodler at Google -- arguably the greatest job in the world -- and became responsible for creating more quirky logos.
Google doodles soon began to acknowledge the birthdays of Monet, Picasso, Michelangelo, Albert Einstein, and countless other historical figures. From there, they evolved to include celebrations within the US and around the globe.
The doodle team has grown beyond Hwang to include a talented mix of graphic designers, illustrators, animators, classically trained artists, and engineers. Have a doodle idea? You can email it to the team: [email protected].
Since Larry and Sergey's fateful Burning Man away message, Google has posted 2,000 doodles -- and counting. Let's take a look back at some of the more interesting and obscure holidays it has celebrated over the years.
Kelly Sheridan is the Staff Editor at Dark Reading, where she focuses on cybersecurity news and analysis. She is a business technology journalist who previously reported for InformationWeek, where she covered Microsoft, and Insurance & Technology, where she covered financial ... View Full Bio
We welcome your comments on this topic on our social media channels, or
[contact us directly]
with questions about the site.