A new app has come out that allows you to take your perfectly good HD video from your phone and turn it into perfectly crappy video that looks like it was shot with an 1980's VCR camcorder.
This seems to fall right in line with the rage of filters from Instagram that are designed to age perfectly good phots. Retro is all the rage, but instead of wearing bellbottoms or gummy bracelets -- I miss gummy bracelets -- we're doing it with tech.
Why? I think mostly for the novelty. But also to make advanced technology feel a little more human for us oldsters.
If you're a little intimidated by all of this 4K in your pocket business, you can always remind yourself of when you were a kid and technology seemed new and exciting instead of scary and something new to learn. That phone in your pocket is like that camcorder dad filmed all the Christmas mornings on, just smaller, right?
[Instead of tech. You can go retro programming languages. Read COBOL Leads Us Back to the Future.]
With that in mind, I've thought about other apps we need to make us feel right at home, regardless of what decade we were born in. Check them out:
10 Retro Apps We Totally Need
1. Google Translate: Decades Edition. Tired of keeping up with the new slang? Don't understand your grandkids? Try Google Translate: Decades Edition. Hold it up to your ear and the next time you hear your granddaughter say that her pants are really "on fleek," Google will automatically translate that to your appropriate slang based on your age. The 80s version will tell you that her pants are "rad." Other possibilities include: "right on," "peachy," "on the level" and "the max."
2. Blinky Clock.With this app, whenever your phone runs out of battery life, the next time you turn your phone on, the clock will blink "12:00" until you reset the clock.
3. DVR to VCR.This app makes programming your DVR remotely via an app as difficult as it once was to program your VCR. It will require you to know exactly what time the show is on; make you push AM and PM buttons, and will occasionally tape over that recording of Madonna at the MTV Music awards you were trying to save.
4. Sun Dial.For those who want to go really retro. The phone will only tell time if it is outside, held flat and not in the shade. The camera will then measure the angle of the sun and estimate the time within about three hours.
5. Mix Tape.This is a combined app and service. Sure, you can make playlists on Spotify for that cute girl in science class, but it isn't the same as painstakingly trying to tape a song from one cassette to another. Spotify will now force you to listen to each song on an album all the way through and require you to remember to precisely push pause and stop on each song. If you get a tiny clip of the next song it will force you to erase (by hand) back to where you started and record it again. It will also allow you to record special greetings through the mic on your computer like "I'll never forget that time our braces clanked together while sharing an Orange Julius." After you get it just right, Spotify will send your significant other a special box with hand-drawn hearts and little stars. There will be nothing in the box but an invitation to listen to the playlist complete with pops and crackles.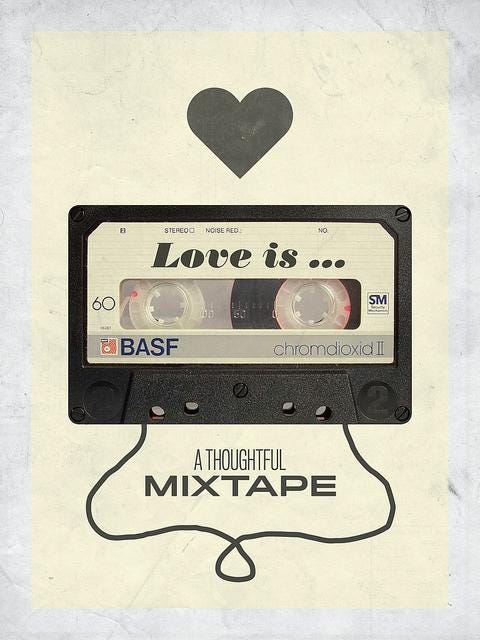 6. Daylight Savings.This app disables the automatic time change on your phone. For half of the year your clock will be off by an hour just like your car that required you to push down on the odometer reset while also holding down three buttons on the radio just to get to change it.
7. The Reverse Selfie.This software automatically takes you out of the picture leaving all of your friends posing in front of whatever monument they were in front of, but with a good angle, better focus, and a reminder that life isn't always about you.
8. Silent Movie.There are already apps to take videos and make them look black and white. How about we go really retro with an app that turns YouTube videos into silent movies? It will replace the original soundtrack and replace it with piano music and convert all dialogue into screens of text. It will also distort the speed of the film so people always look like they are miming everything.
9. Book Dust.Another service, this time from Amazon. E-readers are great, but what do we do with all that empty wall space we used to cover up with book shelves? There are only so many selfies one can print out and put on a wall. If you sign up for this service, Amazon will send you real books to put on shelves in order to gather dust and cover the walls.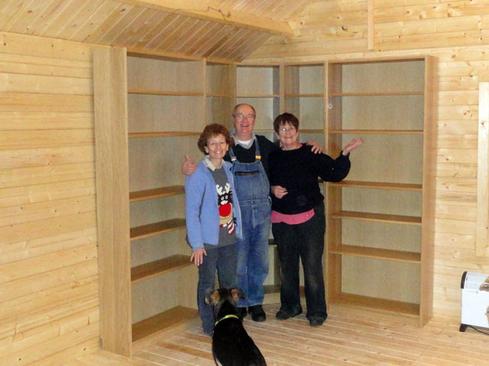 10. Smart Aleck Technology.This app interfaces with your new smart appliances. It let's your new smart thermostat call you once per day and ask if your refrigerator is running.