10 Signs You've Hired The Wrong Person
Is the new guy Mr. Negative? Does he shout at the espresso machine? Look for these warning signs before you make the hire.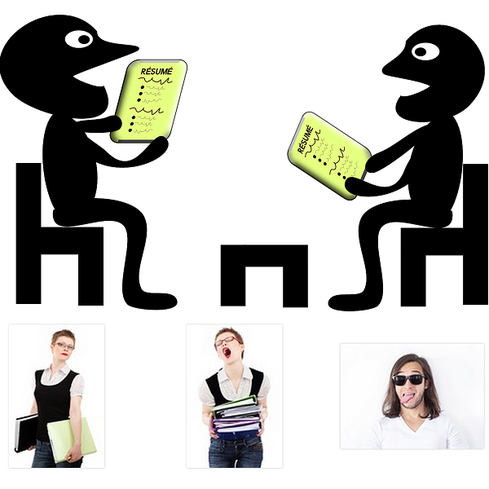 (Source for all images: Pixabay)
Newly hired… newly fired?
The interview process went smoothly. Then the trouble started. Turns out that new hire wasn't the enthusiastic, clever, and charismatic person you were expecting. And things got progressively worse.
A bad hire can cost a company valuable time, customers, and money. Of course, the negative impact on the bottom line varies by organization, the employee's role, and the length of time your new worker is allowed to make a mess of things.
In a 2012 CareerBuilder survey, 69% of employers said their company had been "adversely affected" by a bad hire during that year. Of these, 41% of respondents estimated the cost of the bad hire was over $25,000; 24% said it cost them more than $50,000.
A bad hire hurts a company in manifold ways: He or she can degrade employee morale, hinder sales, lead to legal issues and costs (e.g., a sexual harassment lawsuit), and cause clients to take their business elsewhere. And after you've given the bad worker the boot, you've got to factor in the cost and time to train a replacement.
There are three main reasons a new worker is fired, or quits voluntarily, within the first 90 days of employment, according to recruiting firm ReWork: They're not very good at their job or they're hard to work with; they learn something about their new job, boss, or company that leads them to resign; or they get a better offer from another employer.
To avoid these outcomes, an employer should take several essential steps during the hiring process, according to Shane Rasnak, Rework's director of marketing. These include running thorough background checks of candidates, and having finalists talk with team members to catch potential personality clashes. The company should also be up front with finalists about what their day-to-day work responsibilities would be like.
Still, it's not unusual for companies to hire the wrong person. Why? According to the CareerBuilder survey, the main reason is simple: An employer needs to hire someone quickly and rushes the decision-making process. Another common cause is that the company's intelligence on the candidates is incomplete or inaccurate. And then there's the shoulder-shrug response. One in four employers aren't sure why they hired the wrong person, instead chalking it up to "sometimes you just make a mistake," the survey found.
Think you've hired the wrong person? We've outlined 10 key warning signs of a bad hire, so read on. Your next move is up to you.
Jeff Bertolucci is a technology journalist in Los Angeles who writes mostly for Kiplinger's Personal Finance, The Saturday Evening Post, and InformationWeek. View Full Bio
We welcome your comments on this topic on our social media channels, or
[contact us directly]
with questions about the site.