10 Tech Terms Millennials Don't Know
Some revered tech terms prompt nothing but puzzled looks from today's young professionals. Hint: Clones belong in Star Wars.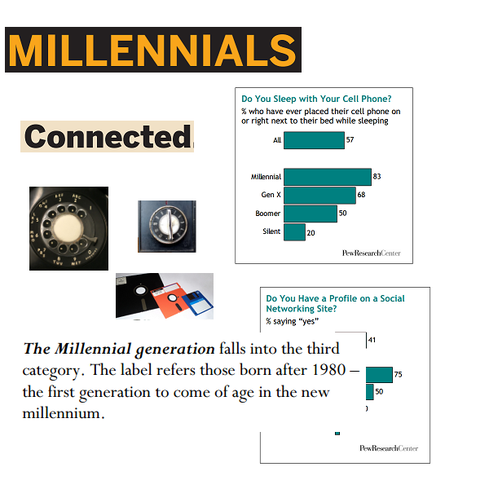 "Hey, Grandpa, what's a baud?"
It's no secret that technology advances rapidly. A product, service, or spec that seemed cutting-edge a decade or two ago may appear quaint or even laughably outdated today.
Two examples: The first commercially successful portable computer -- the term "laptop" didn't apply yet -- was the 24.5-pound Osborne 1, which debuted in 1981 for $1,795, or roughly $4,700 in today's dollars. And the Apple Newton, one of the first handheld computers (or PDAs, if you prefer), had a then-impressive 336-by-240-pixel reflective LCD and (unreliable) handwriting recognition. It cost $700 when it began shipping in 1993.
Given the rapid pace of change, it's easy to see how quickly common tech terms -- words and phrases that a reasonably computer-literate person might use on a daily basis -- could be largely forgotten or obsolete within a generation. It's also reasonable to assume that many Millennials -- the generation born after 1980 but with no set chronological endpoint, according to Pew Research -- haven't heard of, or perhaps are only vaguely familiar with, tech terms from the 1980s or 90s.
(Other researchers place the Millennial Generation's end point in the early 2000s, but these start and stop dates are arbitrary. And there may very well be significant differences in the beliefs and attitudes of people born in the early 1980s and those born two decades later. Of course, we're discussing tech terms here, not whether an entire generation believes in God, supports same-sex marriage, or thinks gluten is inherently evil.)
Whatever their knowledge of bygone tech, Millennials are embracing today's social-oriented technologies. A March 2014 Pew Research study found that Millennials are eagerly adopting new technologies, including mobile devices and social media, and placing themselves at the epicenter of their own "self-created digital networks."
"Fully 55% have posted a 'selfie' on a social media site; no other generation is nearly as inclined to do this," the report states.
But despite their enthusiasm for social and mobile tech, 9 in 10 Millennials say people share too much of themselves online, a view that older generations hold with "similarly lopsided proportions," the report adds.
It's always perilous to stereotype an entire generation of people, of course, and it's likely that many tech-savvy Millennials who read InformationWeek are quite familiar with technologies and products that many of their peers don't know about.
Now explore 10 tech terms largely unknown to Millennials. Did we miss an example you have bumped up against? Add it in the comments section.
Jeff Bertolucci is a technology journalist in Los Angeles who writes mostly for Kiplinger's Personal Finance, The Saturday Evening Post, and InformationWeek. View Full Bio
We welcome your comments on this topic on our social media channels, or
[contact us directly]
with questions about the site.