11 Celebrities With Secret Nerdy Hobbies
When they're not shooting films or attending award shows, some celebrities are obsessing over Lord of the Rings or building model train sets.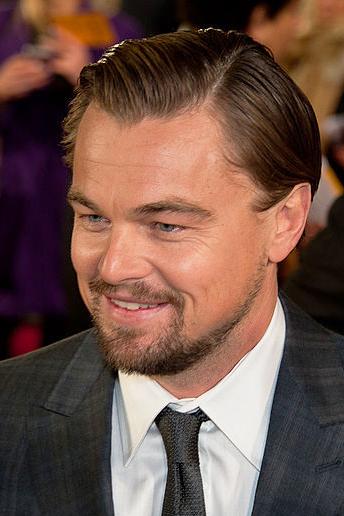 "Celebrities – They're Just Like Us!"
Yeah right, I usually think as I flip through entertainment magazines in my dentist's waiting room. Their pages feature glossy photos of Angelina Jolie leaving her personal trainer or Will Smith surfing on vacation with his famous family. I don't know about you, but fitness coaches are a bit above my monthly budget.
The dentist is probably the only place where I read gossip magazines, but even so, it's hard to escape celebrity culture. As I catch glimpses of sunny LA, life across news outlets, and social media feeds, I find it hard to believe that any celebrity is trudging through snow and ice, and braving public transportation to get to work every day.
As tech professionals, it might seem like you have nothing in common with Hollywood's rich and famous. In most cases you're probably right, but there is some overlap between the worlds of Hollywood and IT. After all, the films from this year's Oscar nominees had a lesson or two to teach CIOs.
[Everything you think about millennials is wrong, says IBM.]
Oscar films aside, you may also be surprised to know that some of today's biggest stars are proud of their inner nerds. That's right -- when they're not shooting films, recording albums, or posing on the red carpet, plenty of celebrities are happily living the nerd life and obsessing over video games or taking college courses.
There's Mayim Bialik, former child star and regular on The Big Bang Theory, who received her PhD in neuroscience from UCLA. Natalie Portman is another of Hollywood's smartest. She speaks six languages, graduated from Harvard, and was invited to Columbia University to speak to a class on terrorism and counterterrorism.
While not too many celebrities can boast an Ivy League education or a doctorate, there are plenty who admit to collecting action figures (and model trains), reading comic books, or playing Dungeons and Dragons and World of Warcraft -- to the point that it starts to interfere with their personal lives.
You might have a thing or two in common with today's celebrities after all. Click through to learn more about the nerdy hobbies of some popular red-carpet stars.
Kelly Sheridan is the Staff Editor at Dark Reading, where she focuses on cybersecurity news and analysis. She is a business technology journalist who previously reported for InformationWeek, where she covered Microsoft, and Insurance & Technology, where she covered financial ... View Full Bio
We welcome your comments on this topic on our social media channels, or
[contact us directly]
with questions about the site.