4 DARPA Bionic Projects That Help Humanity
DARPA-funded achievements in prosthetics and "cyborg" implants stand to improve the lives of countless disabled people - and, possibly, open up a whole new world of bionic super-abilities.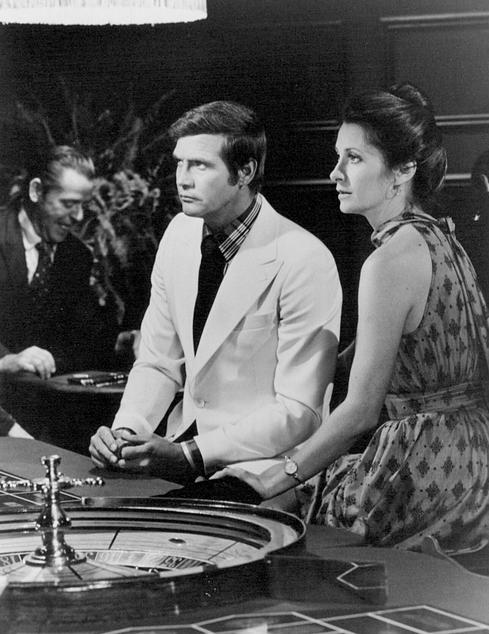 "We can rebuild him. We have the technology."
You may remember those words as part of the opening titles to The Six Million Dollar Man – a sci-fi action show in the 1970s. The show starred Lee Majors as a former astronaut who, after becoming horribly crippled in a crash, gets "rebuilt" into a cybernetic superspy. (For you younger folks, think Inspector Gadget, but less goofy.) The series was based on the 1972 Martin Caidin novel, Cyborg.
Fans of the show may be excited to learn that, in November 2014, Hollywood media announced that Mark Wahlberg will be starring in a film remake of the series – with the inflation-adjusted title The Six Billion Dollar Man.
We have far more exciting news for those intrigued by the idea of a super-powerful bionic man: He's a lot closer to reality, thanks to the boundary-pushing Defense Advanced Research Projects Agency (DARPA).
In our continuing coverage of National Robotics Week, we take a look at the potential for robotic humans, four unique technologies that deal with truly cybernetic technologies. These mostly involve electrode implants and ultra-advanced prosthetics that have the potential to someday make people better, stronger, faster.
Arati Prabhakar, Director of DARPA, cautioned that this research and these projects still have quite a ways to go before they can become mainstream reality. Additionally, there will be ethical issues to address (to protect the world from a dystopian cybernetic mind war, for instance). For the time being, however, the advancements presented on the following pages represent a nascent ability to advance past older prosthetics technologies for the disabled in order to restore, and possibly enhance, a person's original abilities. Clearly, such headway represents phenomenal progress for humanity.
After you read about the bionic technology featured on the following pages, share your thoughts with us. Do you think these technological advances are helpful or potentially harmful? What cybernetic technologies do you want to see come to life in the future? Is Mark Wahlberg right for the part of Steve Austin? Tell us in the comments section below.
Joe Stanganelli is founder and principal of Beacon Hill Law, a Boston-based general practice law firm. His expertise on legal topics has been sought for several major publications, including US News and World Report and Personal Real Estate Investor Magazine. Joe is also ... View Full Bio
We welcome your comments on this topic on our social media channels, or
[contact us directly]
with questions about the site.