4 Video Games Every Office Should Play Together
Video games are more than just fun and games. Learn how the right games can create a more collaborative, loyal and effective staff.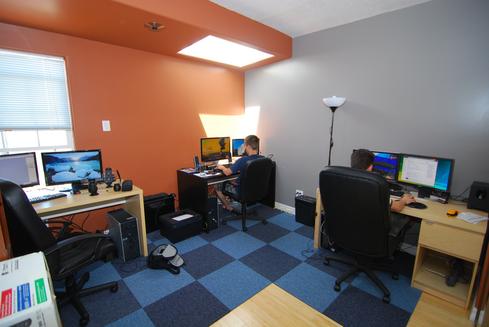 Gamification is big in the enterprise these days -- but what about just regular old gaming?
We addressed gaming at work as a worthwhile activity in a recent InformationWeek slideshow on supposed workplace "time-wasters," noting that on-the-job gaming "giv[es] employees more reasons to stay in the office [and is] a great way for co-workers to get together and collaborate while keeping their minds sharp."
Indeed, video games have been shown to be good for brain health, offering myriad benefits such as increased focus, improved recovery from strokes, and an enhanced ability to stave off diseases such as Parkinson's.
Video games can also be good for a person's career -- especially in IT-related fields. Being able to successfully lead a World of Warcraft guild, for example, demonstrates leadership qualities, tactical ability, financial management skills, and a good mindset for effective gamification deployments -- just the sorts of things a company looks for in a CIO.
Conservative HR departments may be reluctant to allow -- let alone embrace -- a gaming culture in the workplace, but such a lack of confidence in one's own employees seems overly paternalistic at best.
"Salaried employees know that their work day is what they need it to be," says CompTIA CEO Todd Thibodeaux, "and if they need to squeeze in 15 to 20 minutes of leisure time here or there, they know they can make it up later."
Besides, the benefits of a gaming workplace seem to largely outweigh the risks. A permissive corporate culture that embraces video games will see a less-stressed, higher-morale, and even smarter and higher-quality workforce. The Motley Fool, for instance, attributes its extremely low employee turnover to the company's gaming culture.
In the following pages, we recommend four video games that have proven themselves as effective tools for improving productivity, collaboration, and brain function. As you click through, take note of the qualities that these games and others like them might bring to your enterprise. Maybe your next big problem will be solved with the help of gamers.
Joe Stanganelli is founder and principal of Beacon Hill Law, a Boston-based general practice law firm. His expertise on legal topics has been sought for several major publications, including US News and World Report and Personal Real Estate Investor Magazine. Joe is also ... View Full Bio
We welcome your comments on this topic on our social media channels, or
[contact us directly]
with questions about the site.