Apple Watch, Apple's first new product category in years, has created the kind of excitement that harkens back to the first iPod and iPhone devices.
While I'm the first to admit the Apple Watch is a beauty and its user interface and engineering are ingenious, I'd also be lying if I said I wasn't disappointed in this gorgeous but redundant iPhone accessory. You see, I had other types of wearables in mind when Apple CEO Tim Cook took the stage this week. I didn't get my way, but there's always next time.
[Apple did many things right with iPhone 6 and Apple Watch, but there's a flip side. Read Apple iPhone 6, Apple Watch: What's Missing.]
With that said, here's a list of Apple wearable devices we wanted but did not get at this week's launch.
Apple iGlasses: In addition to offering typical smartglass features like a camera, maps and GPS, and an audio recorder, the Apple iGlasses let you see, through the remarkable use of advanced virtual and augmented reality technologies, life the way Apple intends it be: a warm and sunny place where everyone's young, fit, attractive, and has money to burn. You'll never want to take these things off!
A standout feature: Through tiny vibrations resting against the temple, a warm glow envelops your entire head when you're within 500 feet of a Starbucks. And yes, you can pay for that Espresso Macchiato using Apple Pay via your iGlasses.
Apple Socks: Sensors and an accelerometer are woven into Apple's new magical and odor-resistant socks to measure steps taken, miles run, and calories burned. In addition to being a fitness wearable, Apple Socks can also be worn socially, with an emphasis on dancing. Built-in rhythm sensors rate your moves and alert your iPhone on whether you should keep groovin' or get your two left feet off the dance floor.
Apple Glove: Why have a clunky watch sitting on your wrist when you can streamline the process to fit like a glove. Now it's no longer an insult to say, "Talk to the hand!" The Apple Glove features embedded WiFi connectivity, a tiny camera in the thumb, a speaker in the pinky finger for audio recordings and Siri communication, sensors for heart rate and calorie counting, and a flexible LED screen located in the palm for FaceTime and watching movies.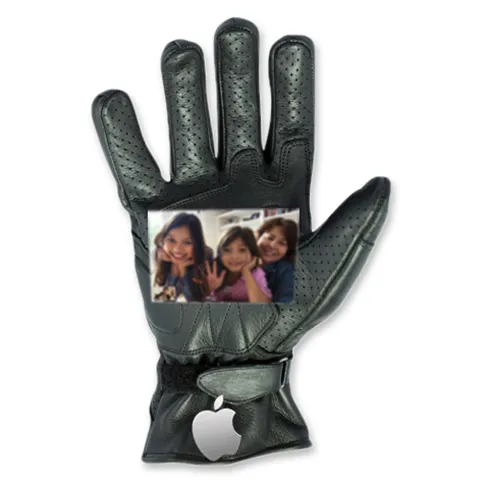 But here's by far the most magical feature: When you shake the hand of a person who doesn't own Apple products, you can brainwash him or her into switching from Windows to Mac or Android to iPhone through the use of Apple's new breakthrough telepathic sensor technology.
(Said in a soothing voice while gently squeezing person's hand) "You will go now to the Apple Store and buy an iPhone 6. Yes? Yes."
iFedora: When you put on the ultra-trendy iFedora, gentle mind-altering vibrations and advanced biometrics work together to convince you that you're much hipper and cooler than you really are. Apple Pay comes with the iFedora, thus enabling you to pay for a lavish lifestyle you can't afford.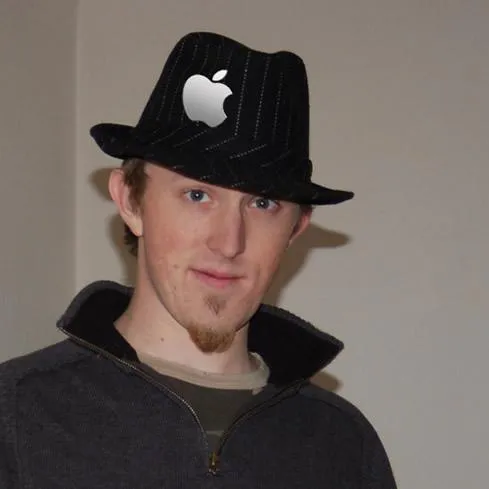 iBono: Apple doesn't just buy the rights to distribute U2's new album for free on iTunes, but it also releases the iBono, a wearable microphone headset that has a truly magical feature -- using Apple's new voice-rendering technology, when you sing through the mic you sound exactly like… Bono! You will own karaoke night.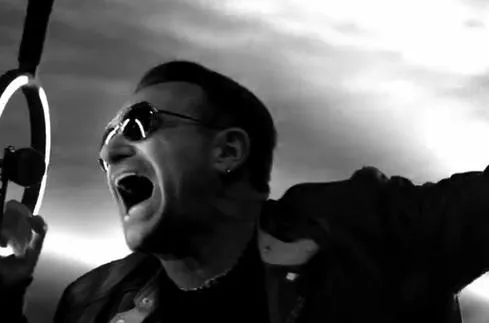 Do you have any trailblazing ideas for a new Apple wearable device? Fire away in the comments section below.
Cloud Connect (Sept. 29 to Oct. 2, 2014) brings its "cloud-as–business–enabler" programming to Interop New York for the first time in 2014. The two-day Cloud Connect Summit will give Interop attendees an intensive immersion in how to leverage the cloud to drive innovation and growth for their business. In addition to the Summit, Interop will feature five cloud workshops programmed by Cloud Connect. The Interop Expo will also feature a Cloud Connect Zone showcasing cloud companies' technology solutions. Register with Discount Code MPIWK or $200 off Total Access or Cloud Connect Summit Passes.