7 Dirty IT Words: Don't Say These In The C-Suite
Want to win over the bosses? Wipe these words and phrases from your IT vocabulary.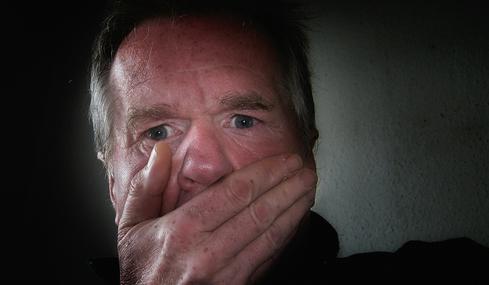 Are you using dirty words at work?
We're not referring to those dirty words -- you know the ones we mean. (And if you don't, the Internet is a wonderful tutor in foul language.) You (hopefully) don't need to be advised that it's not a great idea to walk around your office barking all manner of profanities, bathroom jokes, and other inappropriate vocabulary.
No, we're talking about a subtler breed of bad words that, if you're not careful, can sink you and your reputation at work -- especially when communicating with upper management. How subtle? How about a word like "just"? It's a mighty fine word in plenty of contexts -- but in the wrong one, it suddenly becomes an excuse-maker -- and a potential cap on your upward mobility. Again, we'll explain further.
Does this stuff really matter? Plenty, especially if you're hoping to move up the organizational chart or, at least, earn a raise at some point. Knowing how to communicate has become increasingly crucial for IT pros -- especially when communicating up the chain of command. Just as you can reap rewards by learning how to speak C-suite, it can also pay to know what not to say, especially when speaking with the highest levels of management. At any level, proper communication is a key for IT pros who want to gain credibility with other areas of the company.
"Proper" communication often comes down to the word level. A lack of self-awareness about how you speak and write -- again, especially with higher-ups -- is the equivalent of sloppy code. Sure, maybe the "bugs" will be relatively minor and no one will notice. But even minor issues tend to stockpile into a larger problem at some point. You can polish your verbal presentation just as you can clean up your code.
We focused here on the quieter words we all tend to use on a regular basis, the ones that can create the wrong image when uttered too frequently or to the wrong audience -- like, say, the bosses. We'll trust that you value your paycheck enough to know not to call your boss or other higher-ups a "bleep-for-brains" or to tell a particularly crude joke at a wildly inappropriate time.
Instead, consider these seven terms and phrases -- and all of their variants, of course -- that we might not even realize we're saying when communicating up the food chain. In a vacuum, they're harmless, even boring. But in the C-suite and similar high-stakes venues, these convey a negative picture: That you don't understand company priorities, that you're not a team player, that you're incapable of solving problems, and even that you're a miserable jerk. Bottom line: You might be suggesting that you're not that good at your job. We're willing to bet you probably are good at your job and, if anything, you deserve more recognition than you're currently getting. (If we're wrong about that -- well, sorry.)
Yeah, your technical skills are what got you hired. Your communication skills will help keep you that way -- and maybe get you a bit more of that overdue recognition. In the bring-your-own-everything era, where people say "disruption" as if it's always a wonderful thing (look it up), IT sometimes suffers from a branding problem. Choosing the right words at the right time can shine a better light on the good work you're doing.
Check out the "dirty words" on the following pages, and let us know if you agree they should be banned. Have you ever said the wrong thing to the bosses? We'd love to hear all about it in the comments section below.
Kevin Casey is a writer based in North Carolina who writes about technology for small and mid-size businesses. View Full Bio
We welcome your comments on this topic on our social media channels, or
[contact us directly]
with questions about the site.