8 Biggest Tech Disappointments Of 2014
From Uber's dirty tactics to Silicon Valley's lack of diversity, look back at the year's biggest letdowns.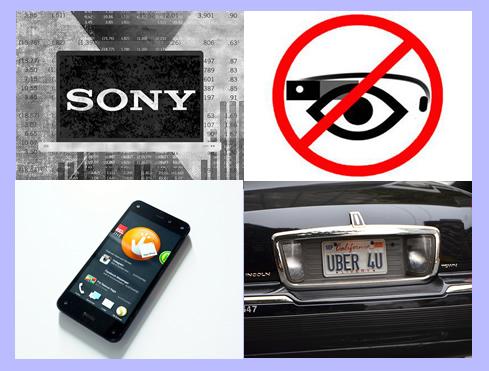 Another year in tech, another year of wonder and blunder.
On the wonder side, we saw Alibaba's $150 billion IPO, the biggest in the history of the New York Stock Exchange. For sheer human compassion, we saw 17 million Facebook users take part in the ALS Ice Bucket Challenge and raise over $100 million to fight a terrible disease.
In the enterprise, we saw businesses large and small use Internet of Things (IoT) devices and data analytics tools to make smarter business decisions based on data that's visual and mobile.
But enough about wonderful things. Let's talk blunderful.
Sorry to be the half-glass-empty type, but there were enough misdemeanors and troubling trends in tech to keep us skeptical throughout 2014.
Individual states like Oregon and Minnesota set themselves apart from Healthcare.gov but failed to build competent state-run online health insurance exchanges, resulting in nasty finger-pointing with vendors and even lawsuits (the state of Oregon and Oracle will not be collaborating again anytime soon).
If you thought corporations were getting better at securing credit card and other customer data, then 2014 was not your year. Home Depot's data breach eclipsed the late-2013 Target hack -- which we all thought was uneclipsable as we headed into 2014. This year is closing with a much more malevolent hack at Sony Pictures credited to North Korea that came loaded with threats of mass violence and is now reigniting heated relations between the US and North Korea. Yikes.
On a lighter note, the Fire Phone, Amazon's gimmicky attempt to enter the smartphone market, was much-maligned and proved it's never wise to take the iPhone and Android for granted. Smartwatches released by Samsung, Motorola, and LG hardly inspired consumers. The smartwatch form factor has been on the verge of mainstream use for a while, but 2014 was not the year. Will the Apple Watch be the catalyst in 2015?
On the app side of mobile, a little ridesharing company called Uber stirred up trouble this year. A few offenses: Devious ploys to trip up competitor Lyft, assault allegations against drivers, and Uber bans in major cities and countries. Yet Uber couldn't be a more popular and thriving business. Nevertheless, its ruthless ambition needs a heavy dose of maturity in 2015.
They say the biggest room in the house is the room for improvement. Though the following things were letdowns this year, all are capable of recovery and redemption (except maybe the Fire Phone). Read on to see if you agree.
Shane O'Neill is Managing Editor for InformationWeek. Prior to joining InformationWeek, he served in various roles at CIO.com, most notably as assistant managing editor and senior writer covering Microsoft. He has also been an editor and writer at eWeek and TechTarget. ... View Full Bio
We welcome your comments on this topic on our social media channels, or
[contact us directly]
with questions about the site.