8 Quiet Firsts In Tech In 2014
Maybe you didn't hear about these science and technology breakthroughs, from robots to space exploration. But they will be remembered 20 years from now.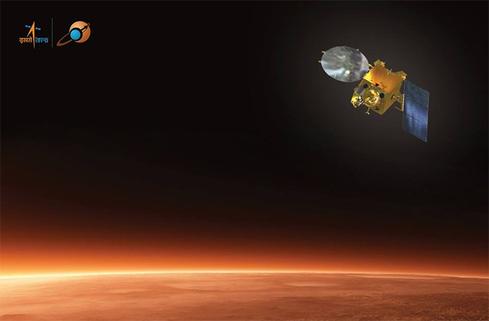 Every year has its firsts and lasts. Many of the firsts are significant to only a few (say, the first world champion in a minor sport); others are trumpeted as big events (a tsunami wiping out a heavily populated area).
But there's a category in between "first-ever international competition for mixed-doubles curling" and "first black person elected president of the United States" (both of which happened in 2008): things that aren't trivial but receive much less attention than they deserve.
I like to call these "quiet firsts": events that might not have made a splash or that might have slipped by you in the news, but are nevertheless harbingers of important things to come.
Here are eight quiet firsts that you may or may not have noticed -- things that happened for the first time in 2014 that led to the world becoming a different place. If there are trends to be spotted among these eight, they're probably my personal biases: I tend to think of science and technology, and particularly space, as where the future of humanity lies. But I would also note that the world is becoming more inclusive: Several of the stories are about people from poorer nations breaking into global prominence with world-class accomplishments. The old easy dominance and hegemony by the usual forces seems to be over -- and good riddance.
In science and technology, small steps can enable great things. Might a better understanding of the math of dynamic systems lead to an evolutionary process -- operated remotely in labs throughout the planet via the cloud -- that makes lighter, stronger materials that enable more responsive robotic legs?
Or if you like, choose a dark path: The knowledge is turned to making weapons, the human connectedness into envy and anger, and we drift back into the old bad habits of our species, made worse by more potent weapons and more knowledge of exactly what it is about each other that we don't like.
What you'll see in these stories is probably not exactly what I see. But they are worth your attention because they are, quietly and unobtrusively, turning the world into something new.
Where else was the world quietly changing while I was distracted with mathematics, space travel, robotics, cloud computing, and the revolutions in chemistry and nanotech? Think small but important -- there were big and loud events, but this slideshow is not about bigger and louder, but rather the small events that mean so much. Where else should we have looked? Tell us in the comments.
John Barnes has 31 commercially published and 2 self-published novels, along with hundreds of magazine articles, short stories, blog posts, and encyclopedia articles. Most of his life he has written professionally; his day jobs have included teaching at every ... View Full Bio
We welcome your comments on this topic on our social media channels, or
[contact us directly]
with questions about the site.