8 Reasons IT Pros Need To Reject A Promotion
You got promoted within your IT organization. Good job. But do you really want it?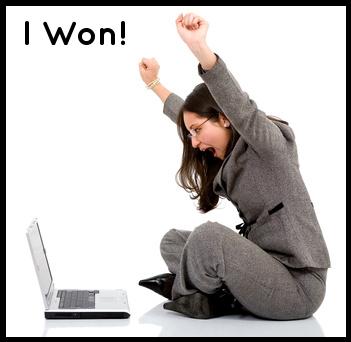 Congratulations. You've just been promoted. Now, take a minute to stop and think about rejecting it. Reject it? Reject the money and the power and the boost to the ego and the parking space and everything else that comes with it? Yup. At least think about it. Some studies show that as many as 60% of new managers fail at their job. The odds aren't looking so good for you there now, chief.
"Oh, but that's them," you say. "Not me. I'm one of the 40%. I'm a winner," you say. Good for you. But even if you are the best manager on the planet, it may not be for you.
One of the tragedies we see repeated over and over in IT is that someone who is a really great engineer or developer, someone who is just a game changer in terms of getting things done, is promoted as a reward for great service. The way companies structure pay grades, it is often the only way to reward a brilliant engineer. You can make them senior this or senior that, but eventually, to pay people what they're worth, you have to make them executive this or manager of that.
That's when the whole thing falls off the rails. The game-changer engineer is now in a position where his or her best skills are not being put to the right use. And even if the engineer is a great manager, there's a hole in the team where that great worker was.
There's another story we see too many times as well. There's the story of the engineer or developer who is not that great, but has a couple of soft skills. He or she is nice. The person is pretty clear at explaining things, but not that great at the job. Someone thinks, "I know. We'll promote Mr. Nice Guy. That way I can hire a better worker and Mr. Nice Guy is out of the way."
[Hired the wrong person? Find out here.]
It sure sounds good until everyone else figures out that Mr. Nice Guy doesn't understand the very thing he's managing, or those soft skills didn't come with the necessary experience or training to be a real manager.
A lot of times, a well-meaning organization can promote someone with honestly good intentions but that absolutely destroys the career of the person they are promoting. Are you that person?
And that's not even getting into work-life balance. Are you prepared for the extra hours on the job? Is the money you get from the promotion going to offset your changing lifestyle?
There are actually a lot of reasons, once you get past the excitement and the ego boost, to reject a promotion. We've gathered a bunch of stuff here to think about, so check out the reasons you might want to say no, before you dive right in.
David has been writing on business and technology for over 10 years and was most recently Managing Editor at Enterpriseefficiency.com. Before that he was an Assistant Editor at MIT Sloan Management Review, where he covered a wide range of business topics including IT, ... View Full Bio
We welcome your comments on this topic on our social media channels, or
[contact us directly]
with questions about the site.