From caretaker humanoids to bomb detection vehicles, robots continue to move well past vacuuming. Check out new robots roaming the recent RoboBusiness conference.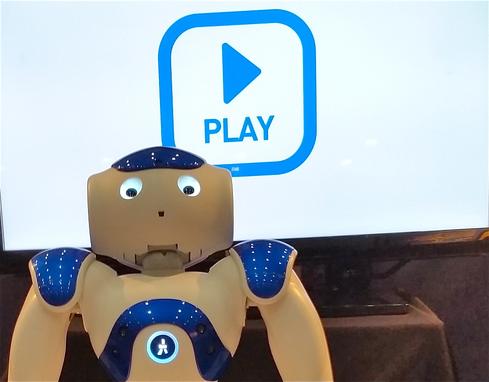 Robots invaded Boston this month, but in a good way.
RoboBusiness 2014, a business development event for the global robotics market, celebrated its 10th year in Beantown, a fitting locale considering how the Boston area has become such a hotbed of robotics innovation. The major companies with headquarters in the area include iRobot, Rethink Robotics, Harvest Automation, Boston Dynamics, and QinetiQ.
The conference spotlighted the latest robotics technology in action, with added context and insights from keynote speakers from MIT, NASA, iRobot, and Boeing.
The Sponsor Showcase room was the place to be on the final day of the conference. The press was allowed to interact with the many companies showcasing products. A stroll through the showroom revealed a colorful array of robotics and a feast for the eyes and imagination, ranging from adorable "social robots" to industrial robot arms to powered exoskeleton devices for paraplegics.
[For more on groundbreaking robots that could show up at your workplace, see Robots Rising: 7 Real-Life Roles.]
Each company proudly presented a shiny new version of its flagship product, happily pitching product details and strategy to this roaming reporter. Though I was hoping to see a driverless car in action, I had no such luck. However, the LiDAR sensor used on QinetiQ's unmanned robot vehicle is the same sensor used for Google's self-driving cars. So there's that.
The sheer diversity kept the showcase compelling. It's impossible to get bored when one booth spotlights a charismatic humanoid that helps autistic kids learn and the next houses an explosive detection vehicle that's seen action in Iraq.
These eight robotics technologies jumped out at me. A few of them even said hello.
Shane O'Neill is Managing Editor for InformationWeek. Prior to joining InformationWeek, he served in various roles at CIO.com, most notably as assistant managing editor and senior writer covering Microsoft. He has also been an editor and writer at eWeek and TechTarget. ... View Full Bio
We welcome your comments on this topic on our social media channels, or
[contact us directly]
with questions about the site.