8 Wacky Cyberattacks Worse Than Sony Hack
John Denver music on a loop. Adam Sandler inserted in your favorite movies. Forget Sony: These attacks would really drive the nation insane.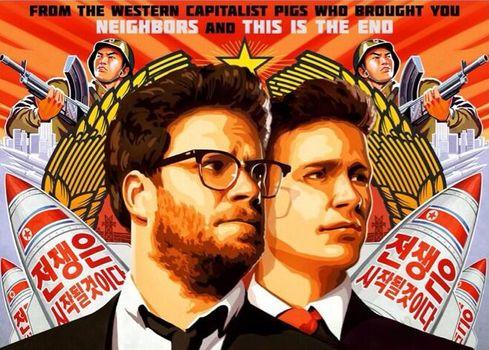 The era of cyber warfare is upon us. Our enemies, having tired of looting ATMs, stealing semiconductor manufacturing know-how, and trying to crash the nation's power grid, will now increasingly target America's most visible, valuable asset: Movie comedies with dubious plots and casting choices. (Adam Sandler, please stay safe.)
Much has been written about the recent Sony case, in which the giant movie studio was hacked-or-maybe-wasn't-hacked by North Korea. Nearly as much has been written about the subsequent hours-long Internet outage in North Korea. The outage may have been a retaliatory strike initiated by a group of brilliant, super-secretive cyber soldiers working out of the Pentagon -- President Obama is a huge Seth Rogen fan -- or the result of a junior member of the Korean People's Army Glorious Geek Squadron tripping again over that Ethernet cord connecting the router in Kim Jong Un's guest bedroom.
As usual with international espionage, decades may pass before we learn the true story of what happened at Sony. Happily for the 24-hour cable news channels, this won't prevent serious, smart people from speculating endlessly about what happened or opining about policy or technical incompetence on the part of the current administration in Washington.
Some have gone even further, taking the Sony incident to editorialize about the precarious state of modern, computer-mediated existence. Summarizing the situation without a trace of hyperbole a few days ago, Patrick Hubbard wrote this in InformationWeek:
"With the Sony hack, the grim reality, teased by hundreds of security failure anecdotes, is laid bare. No one is safe ... Moreover, with the right influence, entire industries or even nations will be vulnerable to unprecedented coercion."
No one is safe indeed.
About all we do know for sure is this: Sony likely won't make back the $44 million (not counting marketing expenses) it flushed away making The Interview. Yet despite its epic creative, IT security, and public relations failures, Sony will probably throw millions more dollars at Seth Rogen and James Franco to make new buddy movies. Again and again and again.
In the following slideshow, we turn our thoughts to possible cyberattacks, ones that would unprecedentedly coerce us. Spoiler alert: It's little things that will bring us, individually and as a nation, to our knees. "That can't be right! I added $15 to this Starbucks card yesterday! No, I don't have a wallet in my gym shorts. That's WHY I have this %$*&@&*% card!"
Yes, some may argue we're being irresponsible for imagining these nefarious attacks, saying they could give ideas to evil-doers. But ask yourself this: Wasn't Sony irresponsible for greenlighting Adam Sandler's Jack and Jill (2011), the first film ever to sweep all 10 categories of the Razzies? Just think about that for a minute.
What wacky possible cyberattacks keep you up at night? Let us know in the comments below.
(Image: The Interview movie poster)
Ellis Booker has held senior editorial posts at a number of A-list IT publications, including UBM's InternetWeek, Mecklermedia's Web Week, and IDG's Computerworld. At Computerworld, he led Internet and electronic commerce coverage in the early days of the web and was ... View Full Bio
We welcome your comments on this topic on our social media channels, or
[contact us directly]
with questions about the site.