9 Hot Gadgets To Watch This Black Friday Weekend
It's that time of year again: Black Friday madness right after the turkey dinner. If you're a geek, or have to buy a gift for one, here are nine hot tech gadgets to check out between Black Friday and Cyber Monday.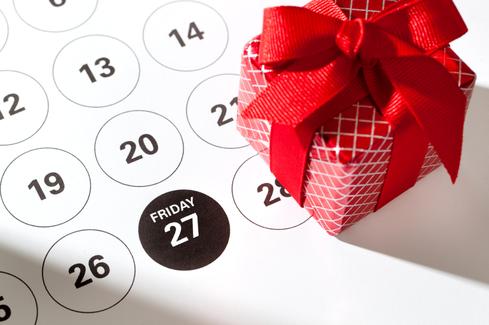 A record-setting 91 million Americans expect to purchase a tech gadget or tech accessories during this year's Black Friday Week -- the Monday before Thanksgiving through Cyber Monday -- according to figures from the Consumer Technology Association (CTA).
Among the top items drawing the attention of consumers are video game consoles (the most desired item), televisions, tablets, notebooks, smartphones, headphones, and digital cameras.
"Even a few years out from the next generation of video game consoles, these devices jumped to the top of the Black Friday list in advance of the important shopping period," Shawn DuBravac, chief economist and senior director of research with the CTA, wrote in a November 18 report.
"Many families are still upgrading to the latest generation consoles and it appears they will be using Black Friday and the surrounding shopping period to do so. We are also expecting strong interest in digital toys and smart watches as they rise in popularity and become hot items during the shopping week," DuBravac added.
In total, a record 155 million US consumers plan to shop during Black Friday and the surrounding week. However, Black Friday is expected to remain the most popular day for in-store shopping, with 25% of those surveyed planning to shop the day after Thanksgiving.
[Thinking about a tablet? InformationWeek compares the Surface Pro 4 to the iPad Pro.]
With such an insane flood of products, more shopping options (53% of consumers surveyed said they expect to use a mobile device such as a smartphone or a tablet while shopping), and of course the crush and frenzy of the crowds, InformationWeek has put together a list of some of the hottest tech products this holiday season.
At least this way, if you don't manage to get your hands on one of these items, you'll know exactly which trendy new gadgets you missed out on. Is that the holiday spirit or what?
**New deadline of Dec. 18, 2015** Be a part of the prestigious InformationWeek Elite 100! Time is running out to submit your company's application by Dec. 18, 2015. Go to our 2016 registration page: InformationWeek's Elite 100 list for 2016.
Nathan Eddy is a freelance writer for InformationWeek. He has written for Popular Mechanics, Sales & Marketing Management Magazine, FierceMarkets, and CRN, among others. In 2012 he made his first documentary film, The Absent Column. He currently lives in Berlin. View Full Bio
We welcome your comments on this topic on our social media channels, or
[contact us directly]
with questions about the site.