9 Hot Gaming PCs From Alienware, Falcon, Others
When it comes to gaming, the right PC makes all the difference. Here's a look at nine must-have desktops and laptops from Acer, Alienware, Falcon, and more.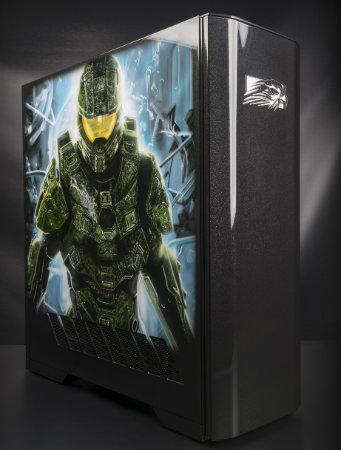 Gaming enthusiasts are a breed apart compared to your average PC user, requiring massive amounts of storage space, processing power, advanced graphics, and sophisticated cooling and fan systems that can sometimes seem more suited to an interplanetary spacecraft than a personal computer.
Though companies such as Apple and HP offer their customers a fair amount of customization, manufacturers of gaming PCs, including Falcon Northwest (which has been in business for decades) and Alienware (which was acquired by Dell), know their audience wants multiple options. These include added features such as overclocking (the process of forcing a computer or hardware component to operate faster than the manufacturer-specified clock frequency) and liquid cooling technologies.
Custom computer maker Maingear even developed a new way of structuring internal components to promote cooler running temperatures under load and less work for the system fans, which leads to quieter operation and increases overclocking and performance potential.
[Read about the best PCs for Windows 10.]
Aside from all the advanced technology running under the casing, the PC's envelope in and of itself is often the target for custom design. DayGlo paint colors and clear panels set into advanced metals give their owners -- and their envious friends -- a chance to take a look into all that sophisticated hardware powering their digital adventures.
Companies such as Falcon provide custom airbrushed paint jobs on their cases, while Acer's recently released Predator C6 is something you'd more likely see in Batman's arsenal of weapons than in a fanboy's man cave.
Not all these are tower-block behemoths. A growing number of manufacturers are making gaming PCs with plenty of processing power jammed into compact frames. Alienware even makes a portable graphics amplifier.
With all this in mind, InformationWeek took a look at nine gaming PCs and notebooks built for blowing the doors off today's most graphics-hungry games.
Nathan Eddy is a freelance writer for InformationWeek. He has written for Popular Mechanics, Sales & Marketing Management Magazine, FierceMarkets, and CRN, among others. In 2012 he made his first documentary film, The Absent Column. He currently lives in Berlin. View Full Bio
We welcome your comments on this topic on our social media channels, or
[contact us directly]
with questions about the site.