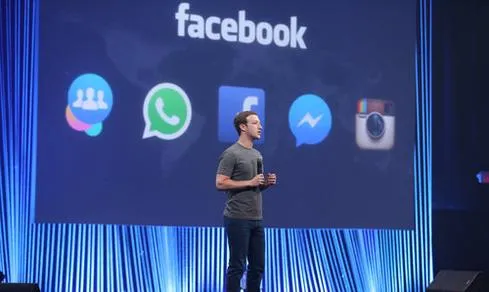 Facebook's Teleportation Station: 10 Things We Wanted Instead
(Click image for larger view and slideshow.)
Look out, folks. The button wars are about to start and consumers will be the only casualties -- well, them and perhaps good taste.
Amazon announced the new Amazon Dash Button on Wednesday. It's basically a button that allows you to order anything at will at the push of a single button. Amazon thinks you'll enjoy ordering certain consumables (pet food, detergent, perhaps basic groceries) through a single WiFi-connected button, rather than opening an app, going to your computer, or using the existing Dash feature to scan it in. The company is probably right, but holy smokes, this thing has problems for everyone but Amazon.
Dash is an adhesive fob that can be programmed with a specific order, which you can then push to reorder at will. Pictures show Amazon branding the button to a specific detergent, but you could just as easily attach it to anything. During Mobile World Congress, I covered a company that had the same concept for ordering pizza.
Is this is a sign that the Internet of Things (IoT) is going mainstream? I think it is a sign of the Internet of Things jumping the shark, and jumping the Fonz while he's jumping the shark as well.
Let's say, just for a minute, we're too lazy to go to the computer and use one-click ordering. And we're too lazy to use Amazon's subscription service for consumables. And we're too lazy to open a phone app. And we are even too lazy to ask our Amazon Echo to order something for us. What are the chances we're going to have the right button for the right product in the right amount programmed for the stuff we're too lazy to get? It isn't as if the button reads your mind. It has to be attached to a specific order.
The problems are pretty clear to see. To get past our laziness, we're going to need a lot of buttons. Sure, one button attached to your washer to order detergent is no big deal. A second attached to your fridge when you want pizza is no big deal. A toilet paper button in the bathroom actually makes tons of sense. You can even imagine a drone delivery in a TP emergency. But then imagine adding a coffee button, a milk and bread button, and maybe a button for a book series you are reading, or even a button for potato chips. Heck, why not a button for when you need buttons? And what about when Walmart and Target get in the button business? Will you have double or triple the number of buttons, depending on which retailer offers the best prices? Am I starting to press your buttons?
[ Maybe one day we'll even have a goat button. Read Goats, Now Available from Amazon. ]
How many consumables are you 100% brand-loyal to, versus shopping on price? Do you feel like getting locked into a brand of detergent, regardless of price, just for the ease of a button?
From Amazon's point of view, the button would reduce the friction between the moment you think about buying something and the moment you buy it. Sometimes pushing that button is going to be a win-win. And maybe you can manage limiting the number of buttons in your house to only the win-wins. You still lose.
The problem is that Amazon (or another company, if Amazon is somehow really altruistic about this) is going to make money on you from the other end, too. When Amazon gets into the button business, it essentially becomes the arbiter of product lock-ins. If Tide is a partner and Cheer isn't, and you want your button and don't care about detergent brands, you'll take the Tide button and stop buying Cheer. Fine. Then Cheer loses a customer and realizes it needs to pay to play. They have to enter the button war.
The only winner in the button war is Amazon. Whether it goes the exclusive route, or the widespread partner route, it controls your products and your price. You can't easily change your products or your order, or look for price. Brands can't compete on price to get your business. Amazon might even sell buttons to the highest bidder. You're locked out of the basic laws of supply and demand for the convenience of a button.
I have no doubt that Amazon will allow you some flexibility in programming your button. You will be able to change quantities and products using an app. You know what? You can already buy using an app. Why manage a button with an app when you can manage actual buying with an app? Amazon even has a much fancier existing button concept called Amazon Fresh that allows you to scan household products you want to buy. Instead of 100 buttons, you have a scanner and a button. What makes more sense?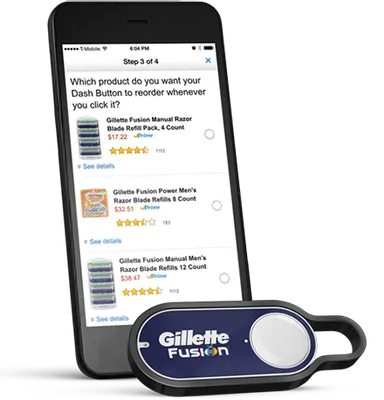 As I said, there are moments where this is win-win. But the areas where this goes dead wrong are far more numerous. We haven't even gotten into what happens if your kid or your pets learn to hit the button (Amazon knows if the button is pushed a million times, but how about once a week?), having to deal with button replacement, the load on your home network, a refrigerator full of buttons showing off to your friends what brands you like, the potential that these buttons become a security risk, and myriad other issues. All this could happen because one-button purchasing or subscription services were too hard for you.
Amazon might have a winner on its hands. But for my money, this idea is a total loser for the consumer. But the pizza button? That I'll take. What do you think?
Attend Interop Las Vegas, the leading independent technology conference and expo series designed to inspire, inform, and connect the world's IT community. In 2015, look for all new programs, networking opportunities, and classes that will help you set your organization's IT action plan. It happens April 27 to May 1. Register with Discount Code MPOIWK for $200 off Total Access & Conference Passes.