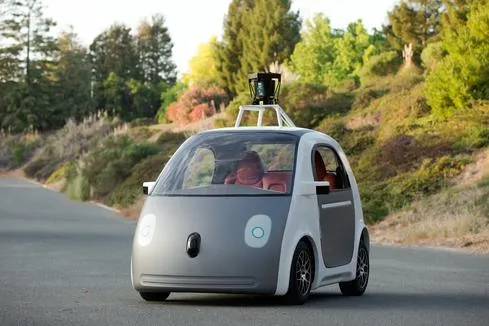 Google, Tesla And Apple Race For Electric, Autonomous Vehicle Talent
(Click image for larger view and slideshow.)
Google Tuesday boosted the number of countries in which Android Auto is available, pushing the total to 28. Drivers in these countries can pair their device with their car's dashboard unit and access select features, such as maps, music, and search.

Android Auto is already available in Australia, Canada, France, Germany, Ireland, Italy, New Zealand, Spain, the UK, and the US.


Google nearly tripled the number of countries with the addition of 18 new areas, which include Argentina, Austria, Bolivia, Brazil, Chile, Colombia, Costa Rica, Dominican Republic, Ecuador, Guatemala, India, Panama, Paraguay, Peru, Puerto Rico, Russia, Switzerland, Uruguay, and Venezuela.
Full speed ahead. 💨 #AndroidAuto is now available in 18 new countries: 🇦🇷 🇦🇹 🇧🇴 🇧🇷 🇨🇭 🇨🇱 🇨🇴 🇨🇷 🇩🇴 🇪🇨 🇬🇹 🇮🇳 🇵🇦 🇵🇪 🇵🇾 🇷🇺 🇺🇾 🇻🇪 , plus 🇵🇷 too!

— Android (@Android) April 4, 2016
Adding Russia and India makes the service available to more than one billion new people. Further, Android Auto is now available throughout much of South America. That is, if the car supports it.
The selection of brands that have voiced support for Android Auto is decent. It includes Abarth, Acura, Alfa Romeo, Audi, Bentley, Buick, Cadillac, Chevrolet, Chrysler, Citroen, Dodge, DS, Fiat, Ford, Genesis, GMC, Holden, Honda, Hyundai, Infiniti, Jaguar, Jeep, Kia, Lamborghini, Land Rover, Mahindra, Maserati, Mazda, Mitsubishi, Nissan, Opel, Peugeot, Renault, Skoda, Subaru, Suzuki, Vauxhall, Volkswagen, and Volvo. About half of these manufacturers have launched cars with Android Auto aboard.
Are you prepared for a new world of enterprise mobility? Attend the Wireless & Mobility Track at Interop Las Vegas, May 2-6. Register now!
For those who live in countries where Android Auto is available, but don't own one of the supported cars, another solution exists -- third-party head units. A decent selection of audio companies make receivers/CD players that support Android Auto. For example, Alpine, Boss, Kenwood, JBL, Pioneer, and Sony all make head units with Android Auto baked in. Pricing ranges from $80 to $1,400, but most cost about $600.
Android Auto's core functions include Google Maps, music, communication (phone/messaging), and voice search. A wide number of third party apps, such as Spotify, have built in Android Auto. It is included on all Android devices running Android 5.0 Lollipop and up.