Apple, Google Self-Driving Car Projects Impress Daimler CEO
Dieter Zetsche, chairman of the board for Daimler AG and head of Mercedes-Benz, came back from a recent visit to Silicon Valley with the impression that Google and Apple are farther along with their automotive projects than he had assumed.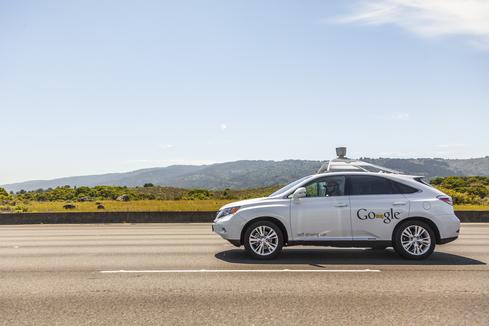 Google, Tesla, Nissan: 6 Self-Driving Vehicles Cruising Our Way
(Click image for larger view and slideshow.)
The chief executive of German auto giant Daimler, Dieter Zetsche, has expressed surprise at and admiration for the progress made by search giant Google and consumer electronics titan Apple toward their goals of developing self-driving vehicles.
Zetsche, who is the chairman of the board for Daimler AG and head of Mercedes-Benz, told the German publication Welt am Sonntag, which was picked up in a Reuters report, that he hadn't expected the potential American rivals to be so far along in planning.
"Our impression was that these companies can do more and know more than we had previously assumed," Zetsche said. "At the same time they have more respect for our achievements than we thought."
Zetsche was in Silicon Valley with other senior executives from Daimler on a tour of 70 companies in the area, as well as start-up firms, though he declined to name specific businesses.
"There were concrete talks. I will not say anything about the content. It was not just about the fact that there is an innovative spirit in the Valley. We know that already. We wanted to see what drives it, and all the things that can be created from it," Zetsche said.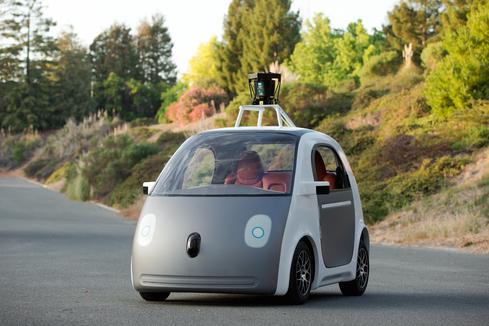 While Google is testing its self-driving cars on roads in northwest Austin, Daimler has already hit the highway in Europe, bringing an automated series-production truck to the A8 between Denkendorf and Stuttgart airport.
The self-driving Mercedes-Benz Actros truck is equipped with the company's Highway Pilot system, which is designed for autonomous driving on public roads. The technology enables the vehicle to continually observe the entire area in front of the vehicle. At the same time, it can ask for driver help in certain situations.
While Zetsche may have been impressed with what he saw on the trip over to the States, Apple's own plans hit a bump in the road this weekend when it was reported that company veteran Steve Zadesky, thought to be the project lead on Apple's self-driving car endeavor Titan, was leaving for personal reasons.
Zadesky's departure, first reported by The Wall Street Journal, has put additional pressure on the Titan team, which, according to the WSJ report, has been faced with unattainable targets and no clear goals. Bloomberg reported last February that Apple is pushing the team to have an electric car in production by 2020.
Meanwhile, Google and Ford have been making open strides in electric vehicle (EV) and autonomous vehicle (AV) technology, and the two companies will be teaming up to from a new enterprise, according to a December report in Yahoo Autos.
[Read Obama Proposes $4 Billion Budget for Self-Driving Cars.]
Ford's fully autonomous Fusion Hybrid sedans will be taking to California streets in 2016, following the company's enrollment in the California Autonomous Vehicle Tester Program.
The carmaker's enrollment in the program, which allows Ford to test autonomous vehicles on public roads, is further advancement of the company's 10-year autonomous vehicle development program, and a key element of Ford Smart Mobility game plan.
A survey of around 3,000 consumers in the US, China, and Germany, released in Oct. 2015 by research firm McKinsey, found that consumer interest in self-driving vehicles is high, as long as drivers have the option of taking the wheel when they want to.
Nathan Eddy is a freelance writer for InformationWeek. He has written for Popular Mechanics, Sales & Marketing Management Magazine, FierceMarkets, and CRN, among others. In 2012 he made his first documentary film, The Absent Column. He currently lives in Berlin. View Full Bio
We welcome your comments on this topic on our social media channels, or
[contact us directly]
with questions about the site.