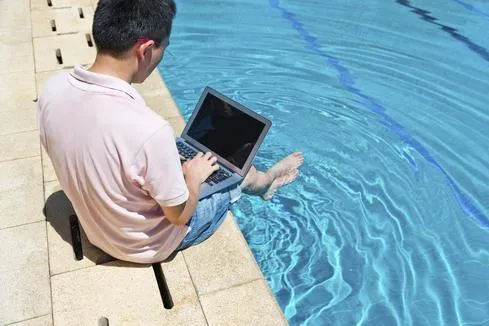 Apple Watch, Sony Xperia Z3 And Other Hot Summer Gadgets
(Click image for larger view and slideshow.)
Apple's HomeKit lets you control all your smart products in your house using Siri. Sounds awesome, right? A single control for all those far-flung devices will simplify your life, make smart products more productive, and usher in the Internet of Things (IoT).
The problem is that we've been able to do that with iPhones for a while now, so all Apple brings to the party is a bit of software magic and its walled garden via the MFi Program. The walled garden is the last thing we need in a growing IoT sector where innovation and freedom is key. Apple's HomeKit will be a money maker and an innovation killer.
First, let's talk about what HomeKit can do. The first generation of HomeKit certified devices has been announced. They include Ecobee's WiFi thermostat, a line of air quality sensors from Elgato, smart plugs, and bridges from Lutron and Insteon to connect to existing smart home products. All of these will be controllable through Siri.
Using Siri, you can set up things that Apple is calling "scenes." You could name one scene "morning wakeup," a command upon which your house will turn on the lights, turn up the thermostat and, maybe in the future get the smart coffee maker to get the coffee brewing. It's a set of rules that can be defined differently as more smart objects enter the home. Personally, I'd like one called "Make it Christmas" that turned on the smart Christmas tree, started a fire in the gas fireplace, lit the animated snowman I have outside, and hit start on my Christmas music play list.
[ Speaking of Christmas: This woman just donated the best Christmas gift ever to recycling. Read Vintage Apple I Worth $200,000 Saved from Recycling. ]
That's cool. And no doubt Apple will apply its considerable user experience skills to make it work smoothly.
The problem lies in the whole MFi certification process. "It's a rigorous certification program," said Stuart Lombard, president and CEO of Ecobee, quoted in this article for Forbes. "Apple wants to ensure the quality is really high, and that's a good thing. They want great user experience."
That's great, but in a growing market, do we want Apple -- or anyone else -- telling us what a great product is? Do we think all startups have the money and time to work with Apple on a "rigorous certification program?"
Products such as SmartThings Hub already allow us to use our phones (iOS or Android) to control the smart things in our home, and many allow IFTTT, which is essentially what Apple's scenes are. There are products such as Enblink, which allow you to turn any Android device or your TV (through a streaming device) into the hub for your smart house, which in many ways makes more sense than using your phone.
The point is this: Products already exist to give you everything Apple HomeKit does, and most don't require the products you use to pass some test from Apple. A test which, presumably, has at least something to do with whether the vendor has a product that competes with Apple.
There are many ideas coming down the pike for the smart home. These shouldn't have to gain entry to the walled garden before proving their worth. And, no doubt, the UI problem will be conquered by other, more open products.
The walled-garden versus open argument isn't new. Apple's approach was great when it was used to reinvent the smartphone. It isn't so good when the company is playing catch up in a home market which is already growing without it. The smart home market is poised to double in size to $71 billion in three years. Why stifle it?