Best, Worst States For Tech Jobs: CompTIA
In its 27th annual Cyberstates study, CompTIA tells us which states experienced the most growth in the number of tech jobs in 2015, and which ones saw declines. See where your state lands.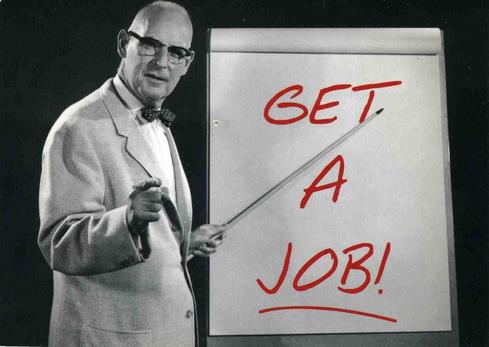 The US economy added 135,900 IT jobs from 2014 to 2015, according to the 2016 CompTIA Cyberstates study. Payroll across the entire technology sector, when adjusted for inflation, increased 4.3% in 2015 over 2014. The 2015 unemployment rate in the computer and mathematical fields was 2.6%, compared to 5.3% nationally.
Still, that doesn't mean every state in the union is a hotbed of IT jobs.
The 27th annual CompTIA cyberstates study, released March 1, compiled employment and wage data from all 50 states, plus the District of Columbia. The study relies on wage and employment information from the US Bureau of Labor Statistics (BLS).
The report provides multiple state rankings based on a variety of factors, including total tech employment, year-over-year growth or decline in number of jobs per state, and top states by tech wages.
For the purposes of this article, we're looking at CompTIA's five best and five worst states in terms of year-over-year gains or losses in the number of tech jobs. In the best states, tens of thousands of tech jobs were added between 2014 and 2015. However, it's worth noting that even in the worst state, there were only 300 jobs lost in the tech sector between 2014 and 2015. So, even if you happen to live and work in one of the "worst" states, your prospects are better than they are for many other occupations.

Create a culture where technology advances truly empower your business. Attend the Leadership Track at Interop Las Vegas, May 2-6. Register now!
The definition of "tech industry" used by CompTIA comes from the North American Industrial Classification System (NAICS). While the NAICS is generally very good at making sensible classifications for jobs, there are times where any system might break down for a given use. For example, while most of the jobs covered in the CompTIA study are the types of IT and engineering jobs most InformationWeek readers might hold, others include positions such as engineering jobs involving "guided missiles and space vehicles."
The full CompTIA study, which provides a snapshot of the tech opportunities in all 50 states and an in-depth explanation of methodology, can be found here.
Even with a few quirky job titles thrown in, the study gives us a good view of where tech job growth is happening, what the average wages are in each state, and which jobs are most in demand.
Once you've reviewed our list of best and worst states for tech jobs, tell us what you think. Are you living and working in one of the leading tech states? Are you stuck in a state that landed on "worst" list? Is a relocation in your future? Tell us all about it in the comments section below.

David has been writing on business and technology for over 10 years and was most recently Managing Editor at Enterpriseefficiency.com. Before that he was an Assistant Editor at MIT Sloan Management Review, where he covered a wide range of business topics including IT, ... View Full Bio
We welcome your comments on this topic on our social media channels, or
[contact us directly]
with questions about the site.