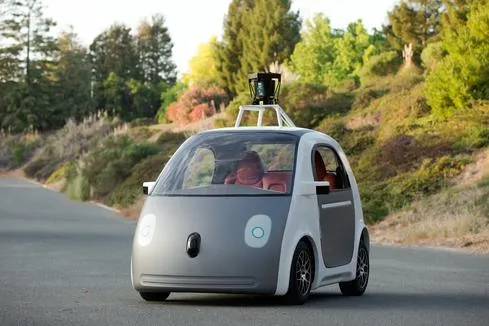 Google, Tesla And Apple Race For Electric, Autonomous Vehicle Talent
(Click image for larger view and slideshow.)
Luxury car manufacturer BMW, which has been building what it calls "the ultimate driving machine" for a century, is now looking to make its vehicles capable of driving themselves, according to a report in Reuters.

The company is known for its precise engineering, luxury finishes, and attention to detail, but in an interview with the news service conducted just days ahead of BMW's 100th birthday, company board member Klaus Froehlich said its cars now must become smarter.
"For me it is a core competence to have the most intelligent car," he told Reuters at an auto show in Geneva. "We have some catching up to do in the area of machine learning and artificial intelligence."
Froehlich also detailed plans for the company's future hiring strategy, saying BMW hopes to hire more software engineers and bolster its research and development team, but noted German schools are not producing enough software engineers at the moment.
In addition to hiring in-house talent, BMW is also looking to form partnerships and build relationships with outside suppliers, as well as license out its own technologies.
Froehlich said there are several areas where the company needs to improve its knowledge, including cloud computing and the storage and analysis of data gathered from the vehicle's sensors.
"Our task is to preserve our business model without surrendering it to an Internet player," he explained. "Otherwise we will end up as the Foxconn for a company like Apple, delivering only the metal bodies for them."
Apple's mysterious Project Titan is widely believed to be the company's plan to produce an electric, semi-autonomous vehicle.
Frohlich's comments follow the insights of Dieter Zetsche, chairman of the board for Daimler AG and head of Mercedes-Benz, who in January expressed surprise at and admiration for the progress made by search giant Google and consumer electronics titan Apple toward their goals of developing self-driving vehicles.
Speaking to the German publication Welt am Sonntag, which was quoted in a Reuters report, Zetsche said that he hadn't expected the potential American rivals to be so far along in planning.
[Read Mobile Apps Drive Car Rentals, But Not Sales.]
Daimler self-driving vehicles have already hit the highway in Europe, bringing an automated series-production truck to the A8 highway between Denkendorf and Stuttgart airport.
The self-driving Mercedes-Benz Actros truck is equipped with the company's Highway Pilot system, which is designed for autonomous driving on public roads.
A third German automaker, Porsche, is also looking to diversify its portfolio by moving into the electric car space. In December the company announced its first 100% electrically powered vehicle is on its way, with a launch scheduled for the end of the decade.
The company will be investing around 700 million euros ($762 million) in its main manufacturing site. Over the next few years, a new paint shop and a new assembly plant will be built.
Back in the United States, the clear leader in the self-driving car space, Google, recently came under scrutiny after one of the company's vehicles hit a public bus on El Camino Real in Mountain View, California, as it was attempting to reenter traffic.
It isn't the first accident involving the company's self-driving vehicles, but it is the first time Google has admitted responsibility for the incident.