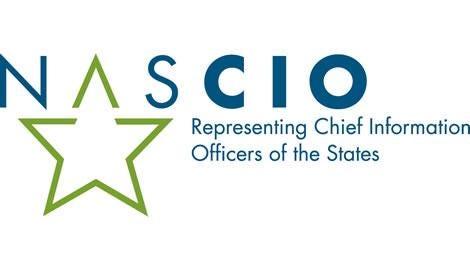 10 IT Hiring Trends Confounding Private, Public-Sector CIOs
(Click image for larger view and slideshow.)
As a Baltimore Orioles fan, it pains me to say that Brian Shield, vice president of IT for the Boston Red Sox, has a point when he says the IT HR model is flawed.
Taking the stage for Thursday's Interop keynote, Shield says the "on-demand" model of hiring creates an unsustainable burden on HR, especially when it comes to a key aspect of building an effective organization -- team building.
Shield walked through how a sports championship team is built and compared that to the way a winning IT Team is built.
Baseball teams rely on scouting, developing skills, and putting together the right range of skills and experience. A baseball team has a farm club -- young minor leaguers hoping to develop into stars -- fringe players that are either new or declining veterans, specialists (pinch runners, defensive specialists), starters, and All-Stars.
Your IT team is the same way, with interns and junior tech folks serving as your farm club, and more senior tech folks and consultants working as your starters and All-Stars. With that vision in mind, you can begin to rethink the way you add players and the way HR should look at bringing them on board.
The real difference between a baseball team and an IT team is that for the most part, IT teams don't "scout" players until they have a hole to fill. Baseball teams are constantly scouting players from high school on. By the time a player gets even close to professional ball, baseball scouts know an immense amount about them. That scouting continues through the life of a player's career, including times when the player is on another team.
Contrast this to IT organizations.
Players already on the "team" are scouted once a year at annual evaluations. Strengths and weaknesses are often discovered on-the-fly at critical moments. HR doesn't "scout" the talent at other companies. Shield says 83% of players scouted never make the majors. How many people do you get to know that don't end up on your team?
[ Other leaders are talking about the flawed evaluation process, too. Read Betterworks CEO: Treat Feedback Like a Fitbit. ]
"When I talk to my direct reports, I'm shocked at how little they know their peers in other groups, Shield said, "One of the things that bugs me is when I ask my team who they know who is good at [a certain skill], and they say, 'I don't know.' And then I say, 'Well, what companies are really good at that?' and they don't know."
The Red Sox would never do that with the Yankees. Why are you doing it with your team?
Shield added, "We often talk about succession planning for CEOs, but it is really for everyone. It is about evaluating your competition."
Shield says this problem is especially bad when you remember that 50 million baby boomers are retiring by 2020. "We're going to have to put HR on steroids."
Shield suggests the key is to have a multiyear view of talent.
If you wait until you need to fill a position, you are going to focus so much on getting someone in to do the work, that you are only getting lucky if he or she also happens to be the right person for the job.
"Never stop recruiting. If you are trying to find the right person at the exact time you need them, your logic is flawed," Shield said. This is especially true if you are looking for diversity in your IT team. "Successful diversity programs I've been a part of have come from opening positions before we need them," Shield added.
By putting together a plan to acquire talent, rather than filling positions, you are able to concentrate on building a team with the right set of skills and mix of talents. That's how championship teams are built in sports. Do you want to be a Hall of Famer? Rethink the way you acquire talent.
Attend Interop Las Vegas, the leading independent technology conference and expo series, designed to inspire, inform, and connect the world's IT community. In 2015, look for all-new programs, networking opportunities, and classes that will help you set your organization's IT action plan. It happens April 27 to May 1. Register with Discount Code MPOIWK for $200 off Total Access & Conference Passes.