"You never really understand a person until you consider things from his point of view, until you climb in his skin and walk around in it," declares Atticus Finch in Harper Lee's To Kill a Mockingbird. Gaining that kind of empathic insight is helpful not only for fostering humanity, but for improving business results.
For those making decisions that will effect the user experience – whether in designing an internal user interface for your IT department's latest apps or creating an engaging experience for your company's consumers – the question is: How can you, in effect, walk around in the user's skin to understand the customer's experience? Business executives wrack their brains to come up with detailed surveys and magical questions to gain insight into a customer's experience. You may have even tried surveying your own internal IT users. But none of these options can accurately convey what your customers feel when encountering your products, services, or the layout of your retail stores. It is possible to have a more empathetic view of customer experiences with the right combination of observation, sensors, data, and design.
Awareness of the user experience is particularly important for those who issue the orders for technological design – whether for products or applications. For those who like technology for its own sake, there's a temptation to put in the latest bells and whistles. But some of that technology can actually prove frustrating to the user. Getting a report on what it's like to try to use your products can help you avoid making decisions that frustrate the user.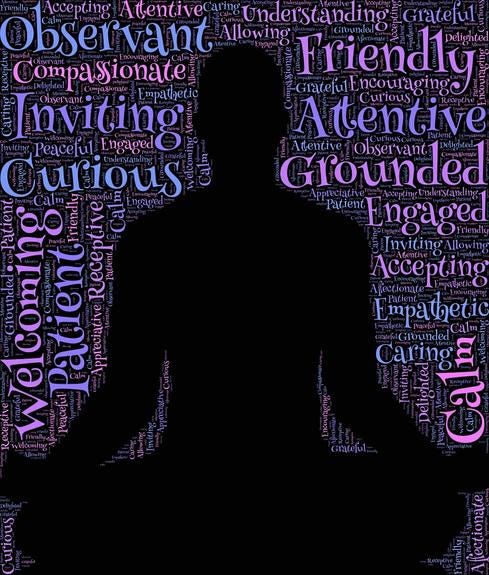 In "Why The Long Survey Is Dead" Ray Poynter noted: "People aren't grids!" Referring to the findings of Daniel Kahneman, author of Thinking, Fast and Slow, Poynter wrote that only 5% of decisions are based on rational thought processes; the rest come from fast responses, which are often most influenced by emotion. That emotional trigger doesn't translate well into survey answers, which ask for an account broken down by logical steps.
Given that the long survey will be skipped by most customers, an article in Inc. lauded what it called "the magic phrase for better customer feedback," credited to a Disney theme park. It is: "What was less than extraordinary about your experience here?"
[ What matters more: Technology or people? Read Technology Is A Human Endeavor. ]
While that works very well for Disney, not all businesses are defined in terms of providing an extraordinary experience, nor should they be. It's one thing to assess a visit to the Magic Kingdom in terms of the thrill of the rides, shows, fireworks, etc. It's quite another to go into a hardware store, where your main goal is to easily find what you need in stock at a reasonable price.
Ultimately, there is no magical question that will elicit what the C-suite and IT leaders need to know about their customers. In fact, some customers may not even be able to articulate exactly what caused them to feel less than satisfied. The solution to that problem is not magic, but science.
The Science Of Measuring Emotion
Even when people can't find words for what they are feeling, sensors can pick up on the signs of stress that, when combined with contextual data, can reveal the emotional triggers that define a customer's experience. That's where design consultant Elliot Hedman comes in. Experience designer at mPath, Hedman has developed a methodology that combines stress-testing sensors with traditional observational techniques. The idea, according to an article in Wired, "is to uncover the tiny, often imperceptible emotional moments that shape our reaction to products and experiences. If a company was testing a new vacuum cleaner, for instance, the sensors could help pinpoint precisely when a test subject became frustrated with its design."
This is the first step toward what Hedman calls "empathic design," an approach he defined in the course of earning his PhD from MIT. He described his techniques in depth in his 2014 paper "Thick Psychophysiology In Empathic Design." His technique is defined by four characteristics:
Psychophysiological data is quantitatively measured.
The research answers explorative, open-ended questions.
The research measures external context.
The research measures internal context.
According to Wired, the technique has been used in design development for a number of major brands, including Google, Best Buy, Lowe's, Hasbro, and Lego.
Tangible Emotions Through Thick Data
As Hedman explained in a phone interview with InformationWeek, the goal is to "combine quantitative and qualitative [data] together in deep ways." A combination of observation, sensor data, and customer feedback makes it possible to produce "data [with] context around it, and who's saying it, to understand what was going on around that moment." That kind of "thick data" is what makes "emotions tangible to C-level executives."
The detailed data on the user experience results from following along every step of the way as they interact with a product or application. It pinpoints exactly how a design is working, and where it needs improvement, much more effectively than any survey or magic question can.
While the bottom-line benefit of designing products your consumers will love is self evident, it will be a little trickier for IT leaders and CIOs to convince the rest of the C-suite that empathy has value in choosing the best tools for your employees. Yet, taking a data-driven yet empathetic approach to meeting the needs of your colleagues and staff could yield some unexpected dividends in productivity and engagement. Next time you think about a major IT implementation, consider whether conducting Hedman's empathic assessment of the user experience at the outset will save your organization money in the long run by avoiding lost productivity from employees saddled with a technology, application, or process that is frustrating and difficult to use.