CES 2015: 11 Peeks Into The Future
Motorized skates, 3D-printed food, e-socks: The future, whether we need it or not, is here.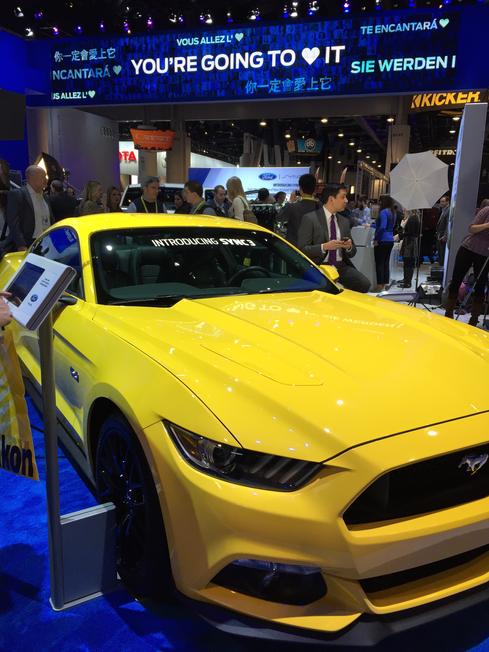 After a brief visit to CES 2015 earlier this week, I returned home to San Francisco laden with product flyers and ambivalence. It's difficult to not be awestruck by the scale and spectacle of the event. But it's also hard to ignore the limits of technology, the incremental pace of innovation, and the banal, often cynical, commercialism of the event.
I went to Las Vegas hoping the world has finally risen to the idealism of Gene Roddenberry's Star Trek. I left convinced we've gotten lost in Terry Gilliam's Brazil.
Ford CEO Mark Fields addressed the gap between technology and reality in his keynote speech. He asked how many people in the audience found it easy to get around Las Vegas during the show. Few did. He observed that while attendees have to put up with congested roads and crowds for a few days, the 18 million inhabitants of Mumbai, India -- with a population density 17 times greater than Las Vegas -- deal with overcrowding all the time.
"Henry Ford believed that a good business makes excellent products and earns a healthy return," said Fields. "But he proved a great business does all that while creating a better world... We're driving to be both a product and a mobility company and, ultimately, to help change the way the world moves."
Ford aspires to be something more than a car company. Clearly, Fields sees the challenge of trying to sell cars in a city that's standing-room only. That's a rather far-sighted act of corporate reinvention, one well suited to a world that will see the number of megacities -- population 10 million or more -- rise from 28 today to 41 by 2030.
Although many companies declare their benevolence, Ford's mission statement at least aspires to something more specific and measurable than "Don't be evil." Cars not only contribute to pollution and congestion but sometimes kill people when driven poorly. To the extent that Ford and other automakers succeed in automating transportation, making it safer through technology, and making it more sustainable in densely populated areas, we all benefit.
Whether the Internet of Things represents the same sort of pro-social innovation isn't as obvious. Certainly there's something intriguing about the prospect of an automated home, but there's also something sinister, not to mention pathetic. Do we really need our houses to become panopticons that broadcast data to cloud service providers so we can turn off the lights and adjust the heating from afar? Does automation have a cost we underestimate?
Whether or not we need ubiquitous sensors and services to watch over us, they're being developed and offered, and some of us find them compelling. There's something to be said for smartphone-driven home security without a monthly monitoring fee.
In 1984, George Orwell wrote, "If you want a picture of the future, imagine a boot stamping on a human face -- forever." You could also spark your imagination by wandering the exhibition floor at CES. At least you'd see some scenes that inspired hope, while having a few laughs along the way. What follows is a glimpse of what the future will bring.
Thomas Claburn has been writing about business and technology since 1996, for publications such as New Architect, PC Computing, InformationWeek, Salon, Wired, and Ziff Davis Smart Business. Before that, he worked in film and television, having earned a not particularly useful ... View Full Bio
We welcome your comments on this topic on our social media channels, or
[contact us directly]
with questions about the site.