Clinton Email Fail: Worst Government Security Flubs
Hillary Clinton isn't the first politician to have committed a data compliance faux pas when it comes to email. CIOs, compliance departments, and privacy officers would do well to learn from the mistakes of those who screwed up before her.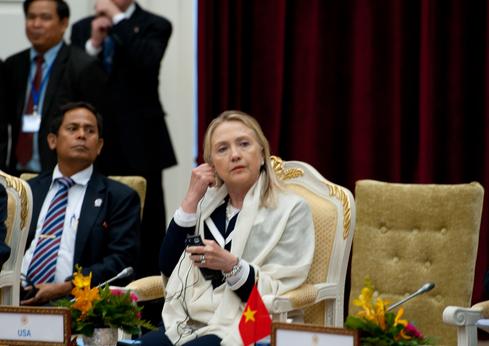 Hillary Rodham Clinton has been in the spotlight this month after reports emerged that she exclusively used a personal email account, instead of a government-issued one, to conduct official US business during her tenure as Secretary of State. The House Select Committee on Benghazi (already investigating Clinton) and the House Oversight Committee will now join to determine if Clinton violated any laws in failing to release emails.
Worse, Clinton's email was based on her own home server -- a matter that State Department technology staffers reportedly voiced security concerns over.
Many argue that the issue is overblown, noting that former Secretary of State Colin Powell, too, used personal email for government business when he held the post. Clinton critics maintain that precedence does not change data security issues.
"Personal emails are not secure," said Thomas S. Blanton, Director of National Security Archive, a government transparency advocacy group. "Senior officials should not be using them."
Indeed, several of Clinton's emails were leaked in March 2013 by Romanian hacker Marcel Lazar Lehel, a.k.a. "Guccifer," after he hacked the AOL email account of Sidney Blumenthal, a longtime Clinton family advisor. While Blumenthal held no official post at the time, he and Clinton shared sensitive foreign intelligence data, including information related to the 2012 Benghazi terror attacks.
(Around the same time as the Blumenthal/Clinton leaks, incidentally, Guccifer demonstrated that he had hacked Powell's AOL account as well.)
Other politicos have made mistakes, as well, when it comes to email security and compliance. On the following pages, you'll see three examples of government officials engaging in bad email behavior. Judge for yourself who made the bigger email blunder, and tell us what you think in the comments section below.
Joe Stanganelli is founder and principal of Beacon Hill Law, a Boston-based general practice law firm. His expertise on legal topics has been sought for several major publications, including US News and World Report and Personal Real Estate Investor Magazine. Joe is also ... View Full Bio
We welcome your comments on this topic on our social media channels, or
[contact us directly]
with questions about the site.