In a digital twist on this year's Halloween celebrations, Microsoft is bringing some spooky one-day tricks and treats to its Bing and Cortana services.
As a major fan of Halloween (The Nightmare Before Christmas soundtrack is my current writing music), I look forward to the holiday every year and appreciate any element of festiveness. If Internet services are getting in on the fun, all the better!
[The top geeky Halloween costumes of 2015: Is yours on the list?]
It turns out I'm far from the only one who loves Halloween. More than 157 million Americans plan to celebrate, reports the National Retail Federation, and consumers will spend a predicted $6.9 billion on the holiday.
Now that's a scary number.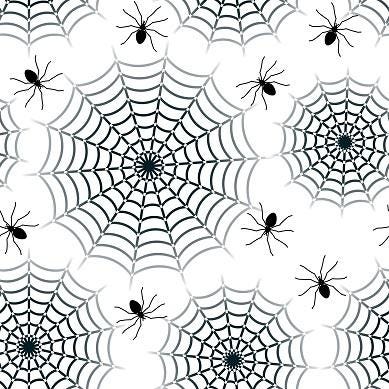 Before you head out for your annual Halloween bash or a round of trick-or-treating, add an element of free fun to your holiday by asking Cortana for the history of Halloween or by searching on Bing, which will have a to-be-determined holiday theme.
Here's more on how Bing and Cortana are getting into the Halloween spirit:
Themed Maps
Bing Maps is getting a Halloween-themed color palette and icons like pumpkins and bats. Bing will also have a curated list of haunted houses in the US, Canada, and the UK in case you're looking for a scary activity for the day.
Tell Me a (Ghost) Story -- Or a Joke
Ask Cortana "What's up?" on Oct. 31 for a themed chat. In addition to helping with your costume conundrum, it'll tell a scary story or a corny holiday joke, or give some fun facts about Halloween history.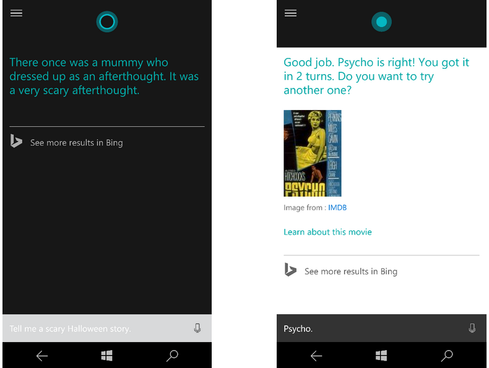 Carving Tricks and Yummy Treats
The Bing team used the top Halloween search terms to suggest snacks and activities for an appropriately spooky evening. These include pumpkin carving suggestions and printable patterns, ideas for themed snacks and desserts, and scary movie recommendations. Prompt Cortana with the phrase "guess the horror movie" for a round of the holiday guessing game.
Help, I Need A Costume!
It's the morning of Halloween and you haven't yet found a costume. No worries, Cortana has your back. Ask the digital assistant, "What should I wear for Halloween?" You'll get a suggestion and a link to a Bing page with a list of popular costumes for kids and adults.