Facebook's Teleportation Station: 10 Things We Wanted Instead
Facebook accidentally leaked something called Teleportation Station and the rumor mill went wild. However, the rumors weren't that good, so we came up with something better.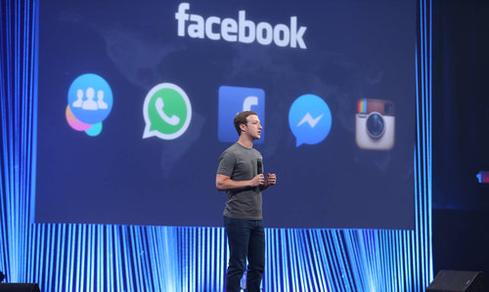 This is what happens when you accidentally leak something with a really cool name that wasn't intended to be a very big deal. When Facebook accidentally sent out a message early this week hinting at something called Teleportation Station, everyone created a big deal speculating over what the social media was trying to create.
A lot of other people thought that it just looks silly.
Facebook announced some interesting and useful things at F8 conference on March 25 and 26, but none of them was Teleportation Station, which was just an experiment with spherical video at their HQ. Mark Zuckerberg mentioned it once during his keynote and the folks in the station waved and that was all.
But the funny thing is that even the speculation didn't live up to the name.
People were thinking maybe Teleportation Station was the name of the developer platform for Facebook's Oculus Rift partnership. Others wondered if it was just an app test bed. In truth, while it did have to do with the Oculus Rift, it was really just a minor thing that gone blown out of proportion.
However, when you think about it, shouldn't something with that great name deserve to be something much cooler than even a developer platform?
Facebook has rising revenues, an expanding user base (despite the general impression that people are leaving for other social networks), improving mobile usage, and investments in Oculus Rift and machine learning. Surely, it could use all that strength to provide us something worthy of the name Teleportation Station.
Obviously whatever it is, given the name it should be about transporting something -- real or virtual -- or at least about a station where people can do something. Teleportation Station needs to be bigger than a developer platform and it needs to live up to the name. Here's what I think Facebook and Zuckerberg should have unveiled. Do you have a better idea? If so, let us know in the comments section.
David has been writing on business and technology for over 10 years and was most recently Managing Editor at Enterpriseefficiency.com. Before that he was an Assistant Editor at MIT Sloan Management Review, where he covered a wide range of business topics including IT, ... View Full Bio
We welcome your comments on this topic on our social media channels, or
[contact us directly]
with questions about the site.