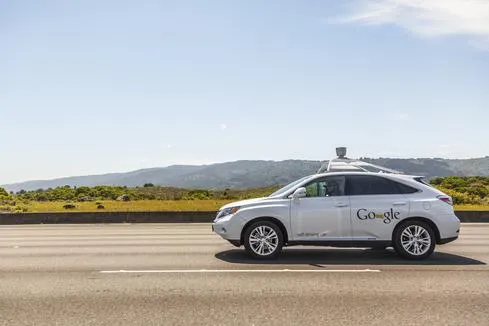 Google, Tesla, Nissan: 6 Self-Driving Vehicles Cruising Our Way
(Click image for larger view and slideshow.)
Ford is offering a software update to more than 5 million of its SYNC-equipped vehicle owners, with cars and trucks dating all the way back to the 2011 model year, which will bring Apple's Siri digital assistant to an even wider audience.
The software update, available for vehicles equipped with the second generation of SYNC -- known as MyFord Touch in North America -- will see the Siri Eyes-Free capability added, giving users hands-free access to additional iPhone features.
Siri Eyes-Free allows drivers to activate Apple's digital concierge with a long press of the voice recognition button on the steering wheel, similar activating Siri on an iPhone.
Drivers can use just their voice to ask Siri help with a wide-range of requests, including making phone calls to contacts in their address book, looking up phone numbers for restaurants, or finding different points of interest.
Users can deploy Siri when setting a reminder or alarm. Drivers can also ask about the weather, select music, send and receive text messages, or get directions through Apple Maps.
SYNC's capability and its ability to receive software updates plays a key role in the Ford connectivity strategy being accelerated through Ford Smart Mobility -- the company's plan to take connectivity, mobility, autonomous vehicles, the customer experience, data, and analytics to the next level.
"SYNC, Ford's entertainment and communications system, was designed to be flexible and updatable, just like other mobile technologies, so our customers are able to get the most out of their smartphones while behind the wheel," Sherif Marakby, director of Ford's electronics and electrical systems engineering department, wrote in a Dec. 3 statement about the update. "Siri Eyes-Free is another great voice-activated feature that not only adds convenience but helps our customers keep their eyes on the road and hands on the wheel."
Siri is one several different options for carmakers that are looking to bring more technology, especially tech found in smartphones, to connected vehicles. Apple's rival Google has Android Auto, which is designed to work with Android smartphones running 5.0 (Lollipop) or higher.
Android Auto, which also available on Ford vehicles, was designed to minimize driver distraction using an intuitive interface featuring integrated steering wheel controls and voice commands.
Despite the embrace by Ford and luxury carmakers like Porsche of connected car platforms, the wealth of data being accumulated from the users of these platforms is being jealously guarded by the auto manufacturers.
Automakers from General Motors to Volkswagen plan to withhold that data in the hopes of turning that information into revenue themselves, according to reports from earlier this year.
[Read InformationWeek's interview with Ford's CIO.]
Consultancy firm AlixPartners projected global revenues from digitally connected cars would jump to $40 billion a year by 2018, up from $16 billion in 2013. With so much revenue at stake, it's easy to see why old-school companies are clashing with younger tech-centric firms for control of valuable user data.
In addition to competing platforms that connect vehicles to the Web, major automakers are facing increased competition from companies like Apple and Google when it comes to the vehicles themselves. Apple's Project Titan is the worst-kept secret in the electric vehicle space, and Google's self-driving cars have been cruising the streets of Austin for months.
**New deadline of Dec. 18, 2015** Be a part of the prestigious InformationWeek Elite 100! Time is running out to submit your company's application by Dec. 18, 2015. Go to our 2016 registration page: InformationWeek's Elite 100 list for 2016.