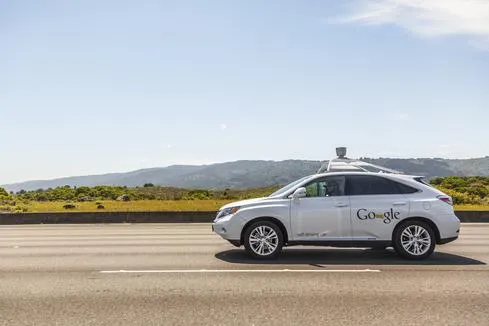 Google, Tesla, Nissan: 6 Self-Driving Vehicles Cruising Our Way
(Click image for larger view and slideshow.)
Ford's fully autonomous Fusion Hybrid sedans will be taking to California streets in 2016, following the company's enrollment in the California Autonomous Vehicle Tester Program, the automaker announced Dec. 15.
The carmaker's enrollment in the program, which allows Ford to test autonomous vehicles on public roads, is further advancement of the company's 10-year autonomous vehicle development program, and a key element of Ford Smart Mobility game plan.
In addition to its testing plans, Ford has also expanded its Silicon Valley facility from a 15-employee office to a 100-plus-person research and development center. The team has been conducting tests this year on different aspects of autonomous vehicle technology, including camera-based pedestrian detection and virtual test drives.
The Ford Research and Innovation Center Palo Alto lab opened in January. The facility expanded Ford's presence in Silicon Valley, which dates back to 2012. About 80% of the Palo Alto team joined Ford from the technology sector, while the remaining 20% are Ford employees from the US, China, Germany, and Australia.
In addition, Ford has been conducting sensor tests to better detect and track objects in the vehicle's view, fusing information together to provide a 360-degree view of the car's surroundings, including street signs, other vehicles, and pedestrians.
As part of the Palo Alto lab's advanced experimentations, which go beyond driverless cars and electric-powered vehicles, the company is conducting data collection trials from Ranger pickups and motorcycles outfitted with OpenXC technology.
Ford is also working with Riders for Health to collect GPS data and mapping coordinates to make healthcare, vaccines, and medication delivery to people throughout rural Africa more efficient and accessible.
In addition, the company is further expanding its strategic research collaboration with Stanford in 2016, planning 13 projects covering all five areas of Smart Mobility-- connectivity, mobility, autonomous vehicles, the customer experience, and data and analytics.
Back on the driverless side, autonomous vehicles are becoming a more common presence in real-world test scenarios, with Google self-driving cars roving the streets of Austin, and Daimler hitting the highway with tests of a series-production truck on the A8 between Denkendorf and Stuttgart airport.
In fact, while Google's self-driving cars have been involved in a few accidents since they have started to hit the road -- always due to real live human drivers -- the company chalked up a new violation by driving too slowly.
A Mountain View police officer stopped one car that was traveling 24 mph in a 35 mph zone, and made contact with the operators to learn more about how the car was choosing speeds along certain roadways, and to educate the operators about impeding traffic.
[Take a look at InformationWeek's interview with Ford's CIO.]
Most recently, Nissan announced at the 2015 Tokyo Auto Show in early November that it has begun testing its first prototype vehicle that demonstrates piloted driving on both highway and city roads.
In two years the company plans to introduce a new system that allows vehicles to successfully manage urban roads, including intersections, autonomously.
The prototype vehicle, based on the Leaf electric vehicle, will be tested in actual traffic conditions on both highway and urban roads to develop and further enhance Nissan Intelligent Driving for public use.
**Elite 100 2016: DEADLINE EXTENDED TO JAN. 18, 2016** There's still time to be a part of the prestigious InformationWeek Elite 100! Submit your company's application by Jan. 18, 2016. You'll find instructions and a submission form here: InformationWeek's Elite 100 2016.