out on a bed, stuff a baby in the shirt so its head is sticking out. Instant Internet genius. This whole thing was started by a blog called Mommy Shorts. It got picked up by Buzzfeed and Huffington Post and now we've got little babies dressed like big babies for our amusement.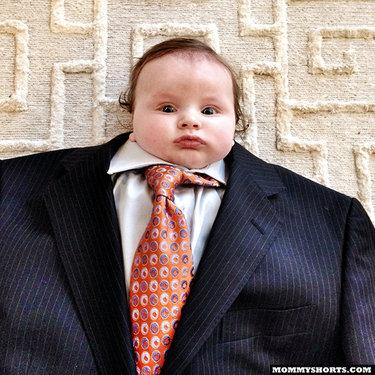 Best Terrible Science Study: British Medical Journal
The British Medical Journal has concluded that men are stupid. Very stupid. And prone to doing stupid things on impulse. They looked back at the Darwin awards from 1995 to 2014 and discovered nearly 90% of the people in the Darwin Awards were male. Not very scientific, though the BMJ posted this in its Christmas issue, which always features offbeat research. But sadly, I'm having trouble arguing against it.
Best Space Achievement: Detecting methane spikes on Mars
You thought I was going to say landing on a comet. And yes, that's a pretty snazzy bit of target practice. But finding methane spikes on Mars hints at organic chemistry. And organic chemistry means potential life. If microbial life is (or was) on Mars, it would change our entire outlook about the universe. Life would then exist on all the planets we can easily visit, not just ours. It would stand to reason life is abundant in the universe and it doesn't require a perfect Earth-like planet. The comet trip makes great pictures and will help scientists better understand comets, but life on Mars is a theological and philosophical sea change.
Best Change Of Character Gender: Thor
Yes, in case you missed it. Thor is now a woman. I just have to applaud the move by Marvel, which is starting to realize it has a whole generation of non-boy, non-white readers who might like a Goddess of Thunder. Also, it sure beats when he got turned into a frog.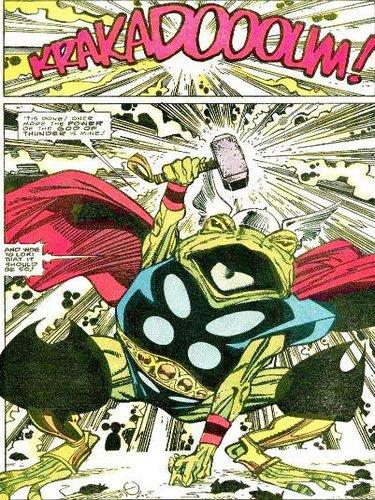 Best Geek Kickstarter For Christmas: Geeky Sprinkles
You like sprinkles on your Christmas cookies? Sure you do. How about Harry Potter sprinkles? Or Dr. Who sprinkles? Yes? Try this:
And that will wrap the first ever Geekies. Want to argue over who should have won? Want to add your own award category? Please do so in the comments. If you make it a big enough thing, we'll be handing out the awards in a local Denny's -- unless the Kiwanis Club rents it out first.
Attend Interop Las Vegas, the leading independent technology conference and expo series designed to inspire, inform, and connect the world's IT community. In 2015, look for all new programs, networking opportunities, and classes that will help you set your organization's IT action plan. It happens April 27 to May 1. Register with Discount Code MPOIWK for $200 off Total Access & Conference Passes.