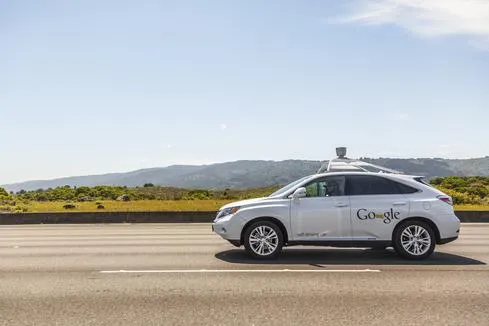 Google, Tesla, Nissan: 6 Self-Driving Vehicles Cruising Our Way
(Click image for larger view and slideshow.)
Self-driving cars might be the future of the auto industry, but humans still play a huge role behind the wheel. This week, Google Auto filed a report documenting a number of incidents of disengagements from the vehicle's autonomous mode that have occurred while testing the technology on public roads in California.
In accordance with regulations issued by the California DMV, Google's report was one of seven required of self-driving car companies testing prototype vehicles on Golden State roadways.
Google's self-driving car fleet needed human help 341 times over 424,000 miles. At the same time, Nissan, which tested just 1,485 miles in public, reported 106 cases where the driver had to take control.
The Google report noted disengagements are a critical part of the testing process that allows Google's engineers to expand the software's capabilities and identify areas of improvement.
"Our objective is not to minimize disengagements; rather, it is to gather, while operating safely, as much data as possible to enable us to improve our self-driving system," the report, which was released Jan. 13, notes. "As we continue to develop our technology, the rate of safety significant disengagements has fallen even as we drive more autonomous miles on public roads."
The DMV rule defines disengagements as deactivations of the autonomous mode in two situations: When a failure of the autonomous technology is detected, or when the safe operation of the vehicle requires that the test driver disengage the autonomous mode and take immediate manual control of the vehicle.
Google acknowledged that in 11 of the 341 cases reported to the DMV the situation would have resulted in a crash if a human driver hadn't taken the wheel.
"There's none where it was like, 'Holy cow, we just avoided a big wreck,'" Chris Urmson, technical director for Google's self-driving car program, told the Associated Press. "We're seeing lots of improvement. But it's not quite ready yet. That's exactly why we test our vehicles with a steering wheel and pedals."
The company is also looking for a new partner to help navigate its self-driving car project. Speaking at the Automotive News World Congress, John Krafcik, a veteran auto executive who now leads Google's project, said the search giant was looking for new partners to help it develop the program.
"We are going to need a lot of help," Krafcik said in remarks reported by Automotive News, "And in the next stages of our project, we're going to be partnering more and more for sure. You can count on it."
[Read about Ford testing self-driving cars in the snow.]
Krafcik, who most recently served as the CEO of TruCar, an online car-shopping service, specializes in automotive industry sales and marketing, product strategy and production, brand definition and transformation, and retail strategies and processes.
As of September, Google's fleet of more than 20 self-driving vehicles and its team of safety drivers have logged about 1.7 million miles -- manually and autonomously. The cars have self-driven nearly a million of those miles. The vehicles now complete an average of around 10,000 self-driven miles a week.
A potential competitor in the autonomous auto space has also been on something of a hiring spree in the past few months. Apple is stocking the bench of its secretive Titan project with the likes of Doug Betts, a former global quality executive at Fiat Chrysler Automobiles, and Jamie Carlson, a former senior engineer at electric car manufacturer Tesla Motors.
**Elite 100 2016: DEADLINE EXTENDED TO JAN. 15, 2016** There's still time to be a part of the prestigious InformationWeek Elite 100! Submit your company's application by Jan. 15, 2016. You'll find instructions and a submission form here: InformationWeek's Elite 100 2016.