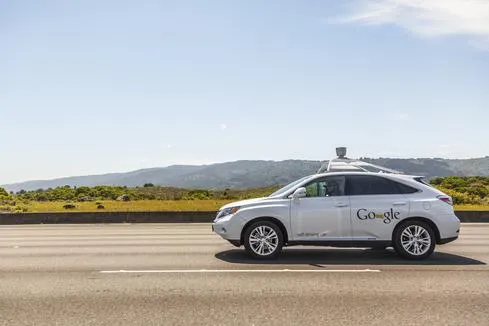 Google, Tesla, Nissan: 6 Self-Driving Vehicles Cruising Our Way
(Click image for larger view and slideshow.)
Google and Ford have been making open strides in electric vehicle (EV) and autonomous vehicle (AV) technology, and now the two companies are reportedly teaming up to from a new enterprise.
A Dec. 21 report on Yahoo Autos that quotes three unnamed sources finds that Google and Ford will create this new electric and autonomous vehicle venture under Alphabet, the search giant's parent firm.
The partnership would include the manufacturing of self-driving vehicles, and will be announced by Ford during the Consumer Electronics Show in January.
Though a Google spokesperson declined to comment on the report, a Ford spokesman Alan Hall gave a slightly more nuanced response to the publication, saying the carmaker works with many different companies under its Smart Mobility plan.
"We keep these discussions private for obvious competitive reasons, and we do not comment on speculation," Hall told Yahoo Autos.
Ford recently announced an expansion of its strategic research collaboration with Stanford in 2016. Thirteen projects are planned, covering all five areas of Smart Mobility -- connectivity, mobility, autonomous vehicles, the customer experience, and data and analytics.
The expansion was named as part of a wide-scale ramping up of Ford's foray into EV and AV technology. The company also expanded its Silicon Valley facility from a 15-employee office to a 100-plus-person research and development center.
The team has been conducting tests this year on different aspects of autonomous vehicle technology, including camera-based pedestrian detection and virtual test drives.
Google has been arguably the largest presence in the AV space, conducting widely publicized driving tests in Austin and around its headquarters in Mountain View, Calif. There one test vehicle was recently pulled over for driving too slowly.
Ford and Google aren't the only two companies testing the waters.
Nissan recently announced that it has begun testing its first prototype vehicle that demonstrates piloted driving on both highway and city roads in Japan. In Europe, auto giant Daimler has already hit the highway, bringing an automated series-production truck to the A8 between Denkendorf and Stuttgart airport.
[Check out InformationWeek's preview of the 2016 CES show in Las Vegas.]
Google remains the current technology leader in this arena, according to a Nov. 12 report from IHS Automotive that suggests the technology company has invested nearly $60 million so far in autonomous vehicle research and development, at a run rate of nearly $30 million per year.
IHS Automotive currently forecasts that nearly 12 million self-driving and driverless cars will be sold globally in 2035, a figure that would represent around 10% of total global light vehicle sales.
One technology giant that is keeping things even more decisively under warps is Apple -- notorious for its tight-lipped approach to revealing future plans.
The company's Project Titan sits under a cloud of speculation that it is Apple's own electric vehicle program, though little else about the effort, aside from its code name, is known.
In a recent interview on 60 Minutes, where Charlie Rose repeatedly pressed Apple CEO Tim Cook to tacitly acknowledge that the company is indeed working on such a venture, but Cook refused to buckle.
"One of the great things about Apple is probably we have more secrecy here than the CIA," he told Rose.
**Elite 100 2016: DEADLINE EXTENDED TO JAN. 15, 2016** There's still time to be a part of the prestigious InformationWeek Elite 100! Submit your company's application by Jan. 15, 2016. You'll find instructions and a submission form here: InformationWeek's Elite 100 2016.