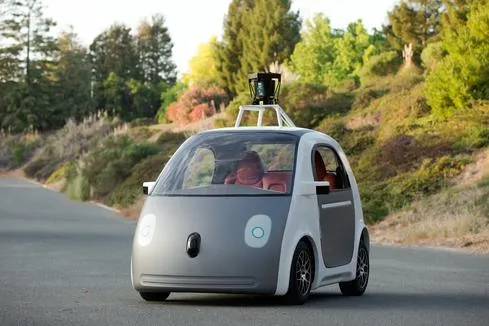 Google, Tesla And Apple Race For Electric, Autonomous Vehicle Talent
(Click image for larger view and slideshow.)
Google has been touting its progress with self-driving cars and the overall safety of the problem, but it's clear that accidents can still happen.
On Valentine's Day, one of the company's vehicles hit a public bus on El Camino Real in Mountain View, California, as it was attempting to reenter traffic after having stopped in front of some sandbags positioned around a storm drain that were blocking its path.
Google's autonomous vehicle (AV) was operating in self-driving mode at 2 mph at the time of the accident. No injuries were reported, according to the Feb. 14 accident report, but the car sustained body damage to the left front fender, the left wheel, and one of its driver's side sensors.
Reuters reported that in addition to the initial report of the accident, Google detailed its take on the accident as part of its February monthly report, where it claimed partial responsibility for the accident -- in a first for the company.
"Our car had detected the approaching bus, but predicted that it would yield to us because we were ahead of it," the report noted. "Our test driver, who had been watching the bus in the mirror, also expected the bus to slow or stop. And we can imagine the bus driver assumed we were going to stay put. Unfortunately, all these assumptions led us to the same spot in the lane at the same time."
The statement also noted that from now on, Google's cars will work to more deeply understand that buses and other large vehicles are less likely to yield to them than other types of vehicles.
"We've now reviewed this incident (and thousands of variations on it) in our simulator in detail and made refinements to our software," the report concluded. "We hope to handle situations like this more gracefully in the future."
This is not the first time Google's efforts to make self-driving cars a reality have been accompanied by some very real speed bumps.
In July, one of the company's Lexus vehicles was driving autonomously towards an intersection outside Google's headquarters during evening rush hour.
The light was green, but traffic was backed up on the far side, so three cars, including the Google Lexus, braked and came to a stop so as not to get stuck in the middle of the intersection, after which a car travelling behind hit the vehicle.
[Read about other problems with Google's self-driving car.]
In May, Chris Urmson, the head of Google's self-driving car project, wrote a blog post revealing Google's self-driving cars had been involved in 11 minor accidents over the past six years.
However, Urmson was careful to point out that none of the accidents were the fault of the self-driving car, but rather, distracted drivers around the vehicle.
Not everyone is convinced the technology is ready to hit the roads, however, including a prominent nonprofit consumer advocacy group.
"Clearly Google's robot cars can't reliably cope with everyday driving situations," John M. Simpson of Consumer Watchdog told Phys.org. "There needs to be a licensed driver who can take over, even if in this case the test driver failed to step in as he should have."
Rising stars wanted. Are you an IT professional under age 30 who's making a major contribution to the field? Do you know someone who fits that description? Submit your entry now for InformationWeek's Pearl Award. Full details and a submission form can be found here.