Google Taps Hyundai Veteran As Self-Driving Car Division CEO
Google is looking to move its self-driving car project into more of a business mold by hiring auto industry veteran John Krafcik into its ranks.
In an executive move designed to move its self-driving car project from expensive hobbyhorse to potential money-making business, Google has tapped John Krafcik, a former Hyundai CEO and president, to lead its autonomous vehicle division.
Krafcik, a former Ford executive who recently served as the CEO of TruCar, an online car shopping service, confirmed that he had joined the company via a Twitter post this past weekend.
The Wall Street Journal reported that the project's former team leader, Chris Urmson, would now take control of technical development on the software and vehicle side.
"We're feeling good about our progress, so now we're investing in building out a team that can help us bring this technology to its full potential," a Google spokeswoman told the Journal. "John's combination of technical expertise and auto-industry experience will be particularly valuable as we collaborate with many different partners to achieve our goals."
On his LinkedIn profile, Krafcik lists his specialties as automotive industry sales and marketing, product strategy and production, brand definition and transformation, and retail strategies and processes.
The recipient of numerous awards from the auto industry, including Automotive Executive of the Year in 2013, Krafcik graduated from Standford University with a degree in mechanical engineering.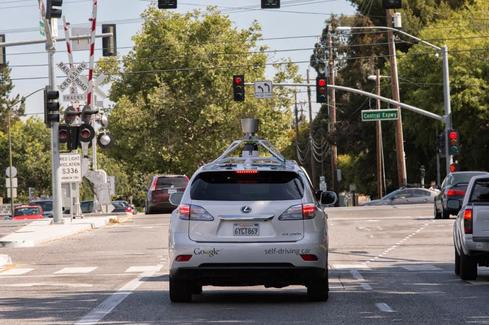 Krafcik also received a master's degree in management from MIT's Sloan School of Management.
"This is a great opportunity to help Google develop the enormous potential of self-driving cars," Krafcik wrote in an email statement from Google that was published in the The New York Times. "This technology can save thousands of lives, give millions of people greater mobility and free us from a lot of the things we find frustrating about driving today. I can't wait to get started."
In the next few weeks, Google's prototype vehicles will be out navigating the same area north and northeast of downtown Austin its Lexus cars have been driving by themselves for the last couple of months.
[Read about problems with Google's self-driving car.]
The company's fleet of more than 20 self-driving vehicles and its team of safety drivers have logged about 1.7 million miles -- both manually and autonomously. The cars have self-driven nearly a million of those miles. They now complete an average of around 10,000 self-driven miles a week.
While Google has been in the news more often recently for the expansion of the testing program for its self-driving vehicles, Apple has been making headlines for hiring a number of auto industry executives and engineers with expertise in autonomous vehicles for its own alleged self-driving car endeavor called Project Titan.
For instance, Doug Betts, a former global quality executive at Fiat Chrysler Automobiles, joined Apple earlier this year.
More recently, Apple hired Jamie Carlson, a former senior engineer at electric car manufacturer Tesla Motors. Carlson is now listed as an employee of Apple under the heading special projects. Before joining Apple, Carlson worked as an engineer with Tesla's self-driving car project.
Nathan Eddy is a freelance writer for InformationWeek. He has written for Popular Mechanics, Sales & Marketing Management Magazine, FierceMarkets, and CRN, among others. In 2012 he made his first documentary film, The Absent Column. He currently lives in Berlin. View Full Bio
We welcome your comments on this topic on our social media channels, or
[contact us directly]
with questions about the site.