Google, Tesla, Nissan: 6 Self-Driving Vehicles Cruising Our Way
Traditional car makers, such as Nissan and Daimler, are joining tech giants like Google in the race to create self-driving vehicles. Here's what you need to know.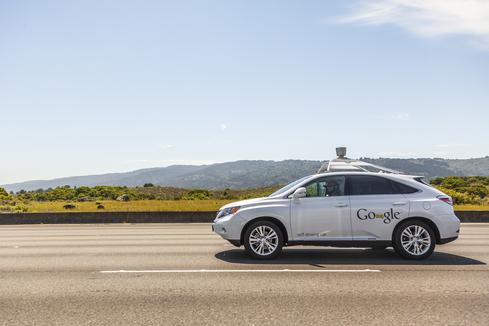 Nissan is just the latest automobile maker to enter the self-driving car market, announcing this week that it would begin testing autonomous cars on the road in its native Japan.
The car company joins of growing roster of other players, such as Daimler, which is currently testing self-driving big rigs on German highways, and Tesla Motors, which offers its Autopilot mode on its Model S.
In addition to automakers, technology giants Google and Apple are hard at work developing their own vehicles. While Google has been regularly posting (and boasting) about its successes, the famously secretive iPhone maker has ensured Project Titan is shrouded in mystery.
A McKinsey survey released in September that polled 3,000 potential owners in the US, China, and, Germany found that consumer interest in self-driving vehicles is high, as long as drivers have the option of taking the wheel when they want to.
Still, even with these vehicles confined to testing grounds right now, there's a lot of hype. Autonomous vehicles like Google's self-driving car and Apple's unofficial Project Titan, have advanced on the curve of Gartner's 2015 Hype Cycle for Emerging Technologies report.
[Apple's Project Titan is a mystery. Here's what we know.]
Self-driving vehicle technology has shifted from pre-peak to the peak of the Hype Cycle, and while autonomous vehicles are still embryonic in their development, this movement represents to Gartner "a significant advancement, with all major automotive companies putting autonomous vehicles on their near-term road maps."
Now, what do you need to know about these self-driving cars, the companies behind them, and what's all this testing about? To answer these and other questions, InformationWeek has assembled a collection of the current crop of self-driving cars to give you a good idea as to where this market is going, and how long it will take to really accelerate.
Nathan Eddy is a freelance writer for InformationWeek. He has written for Popular Mechanics, Sales & Marketing Management Magazine, FierceMarkets, and CRN, among others. In 2012 he made his first documentary film, The Absent Column. He currently lives in Berlin. View Full Bio
We welcome your comments on this topic on our social media channels, or
[contact us directly]
with questions about the site.